Their best-selling Shea Butter range is back and better than ever. With the beginning of the New Year, why not start fresh, with good decisions for the planet and your body. These cleaner formulas are rooted in our super-star ingredient: Shea, purchased directly from local women producers in Burkina Faso and Ghana. The re-launched Shea Butter products are perfect for the whole family – with improved formulas and packaging, we continue to pursue reducing waste as a company!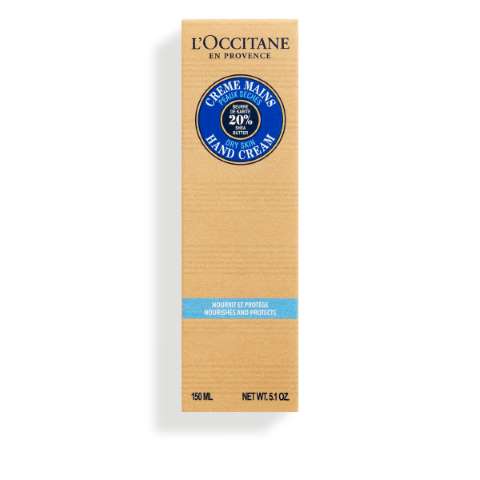 CLASSIC SHEA HAND CREAM (all sizes)
Enriched with our super-star ingredient, our crowd-pleasing Shea Hand Cream is now a part of L'OCCITANE's clean charter products, and contains more than 95% of Natural Origin ingredients. The buttery hand cream's improved formula contains naturally derived Rapeseed Phytoserols to maintain skin balance. This hand cream now comes in a tube that is made of 95% recycled aluminum (NEW!) – perfect for your skin and so good for the planet! 97% of consumers revealed their skin was immediately soothed after just one application.*
*Consumer test on 29 volunteers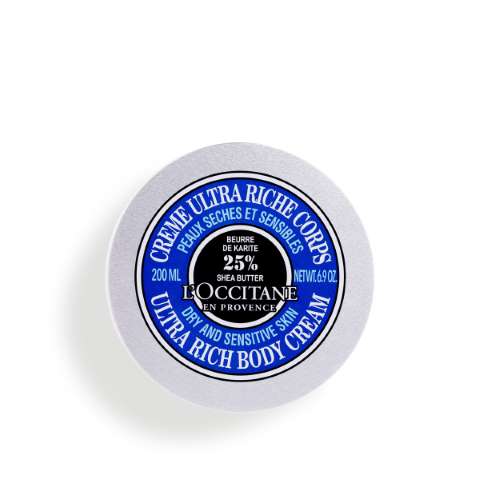 ULTRA-RICH BODY CREAM (all sizes)
A staple of our Shea line, our ultra-rich body cream is back with an improved formula that fulfills all of you (and your whole family's!*) sensitive skin needs. This universal body cream for dry and sensitive skin has a new ultra-soft scent made with a sensitive-skin specific perfume base – 100% of consumers said it brought instant comfort to their skin!
This packaging now aligns with our commitment to reduce waste. The aluminum jar offers a removable plastic insert for refills – eliminating 28 tons less plastic per year! **
*For individuals ages 3 and up **Representing 1.8% of our total plastic output globally in FY21; compared to previous packaging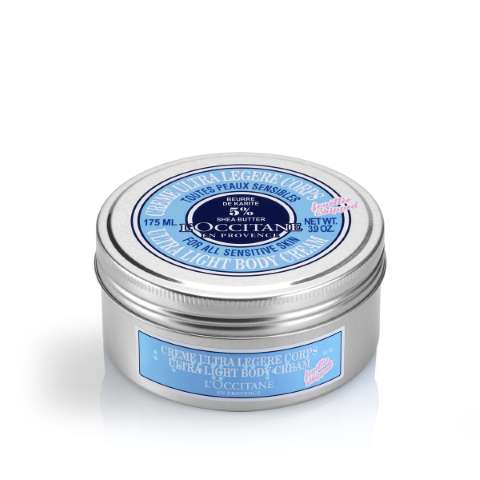 ULTRA-LIGHT BODY CREAM – 175ML / Net wt. 3.9 Fl. Oz.
This body cream is known for its light, airy texture, that moisturizes in such a way that skin is left feeling supple and nourished. This new formula is made a new ultra-soft scent, formulated to avoid uncomfortable, sensitive skin. With aluminum packaging this tried-and- true product is perfect for the whole family.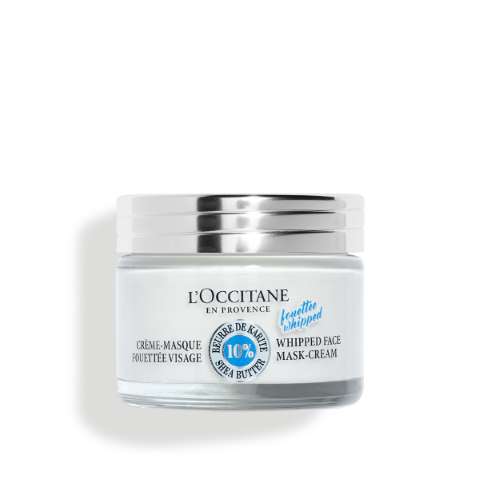 NEW! WHIPPED FACE MASK-CREAM – 50 Ml / Net Wt. 1.1 Oz
Their newest addition to the shea line immediately soothes the dry and sensitive skin of the whole family*, combatting feelings of tightness. Enriched with 10% shea butter, it leaves skin feeling soft, comfortable and nourished for 24 hours*, while helping it reinforce its protective barrier. *Clinical scoring of 34 volunteers
L'OCCITANE's new Shea Butter products is available now at L'OCCITANE boutiques nationwide and at ca.loccitane.com.