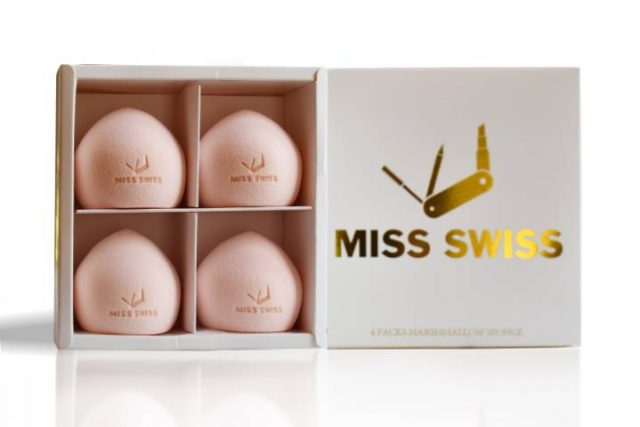 MISS SWISS, known for their ingenious makeup products designed for easy application on the go, just launched their Marshmallow Sponge Set! This heavenly makeup applicator, sold as a set of four, is ideal for applying flawless liquid foundation or concealer on the go.  
Use wet for a dewy glow or dry for full coverage. When wet, the beauty sponge doubles in size giving you more coverage, while absorbing less product than a standard beauty sponge so you don't waste your products.
Made from super squishy, latex-free materials that are long lasting and durable, the sponge is gentle on your skin and retain their shape after every use. Simply wash in warm soapy water and reuse.
All MISS SWISS beauty products are cruelty-free, paraben-free, sulfate-free, HCHO free, phthalate-free, talc-free; kind to your skin and the environment. You can purchase the Marshmallow Sponge Set on the MISS SWISS website, and check out the brand on Amazon, Urban Outfitters and Verishop!