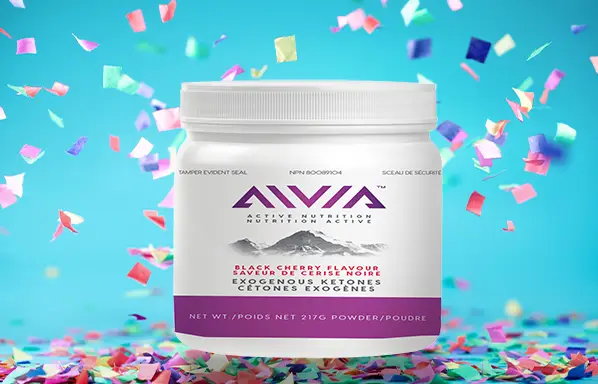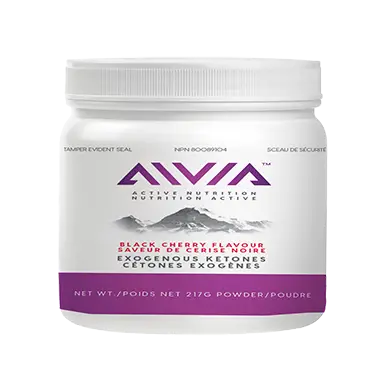 AIVIA Exogenous Ketone Powder uses the most abundant ketone, Beta-Hydroxybutyrate (BHB), to increase ketones throughout the body to be used as clean burning, efficient cellular energy fuel. The powder is lightly flavoured with black cherry and sweetened with stevia, and can be added to smoothies or hot/cold liquids to maintain a state of ketosis throughout the day. Everyday benefits that ketone bodies are providing to people who wish to improve their health and wellness include: more efficient energy fuel than glucose, increased brain function, accelerated weight loss, and improved physical performance.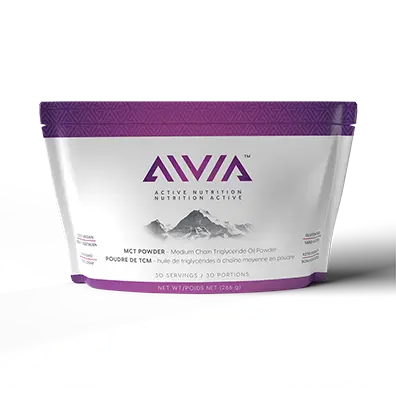 MCTs (medium chain triglycerides) are plant-source saturated dietary fatty acids that target the liver to generate immediate, long-lasting energy for physical and mental activity. MCTs are popular in sports nutrition and commonly found in energy bars, sport drinks, and endurance supplements due to their ability to provide an extra boost of long-lasting energy. MCTs are also found in baby formulas and meal replacement formulas because they produce satiating benefits in addition to increased energy.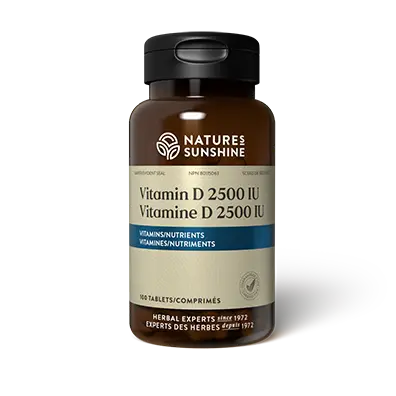 Vitamin D is vital to the health of your skeletal and immune systems. Vitamin D comes in two forms: D2 and D3. Of the two, D3 is more bioactive. Typically, the body manufactures this essential vitamin through sun exposure as it's difficult to absorb through foods, however, during the Canadian cloudy winter months it's increasingly difficult to obtain adequate amounts of vitamin D3. These tiny pills pack 2500 mg per pill, that will successfully satisfy your body's craving for sunlight.