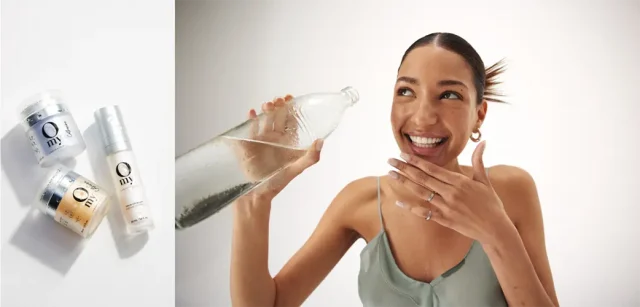 Omy Laboratoires launches second summer sale of the season this July 15 to 21, with up to 50 percent off selected products*, plus free shipping sitewide with $100 purchase.
A first of its kind sale, offering customers the same efficient formula – with the older packaging.
Omy has recently made the conscious move towards sustainability by launching the first refillable, customizable skincare products. Allowing consumers to benefit from tailor-made skincare products while reducing their environmental impact. In an effort to reduce waste, this sale will allow for the mindful phase-out of the old packaging. Giving consumers the unique opportunity to discover the brand at a lower price.
About Omy Laboratoires
Omy Laboratoires is an eco-responsible Canadian skincare company founded in 2018 by two female entrepreneurs, a chemist and a skincare specialist, who strived to make personalized skincare products accessible to everyone, regardless of skin type, age or gender. Omy develops and manufactures all its products in its Canadian laboratory and uses a multitude of different ingredient combinations to create thousands of unique formulations designed to reduce the appearance of skin irregularities, including acne-prone skin, redness, anti-aging, sensitivity and dryness.
Analyze your skin with Omy's artificial intelligence technology, SkinAI, a tool that recommends personalized skincare products, unique to your skin's needs.
Their vision is to democratize customized skincare for humans at every stage of their life, by providing streamlined solutions to their complex skin concerns.
For more information about Omy Laboratoires and their personalized skincare products, please visit their website.