Pro-Derm offers its Discovery kit for those who are looking for effective care to reduce the harmful effects of sunny days on their skin.
Many dermatologists recommend them.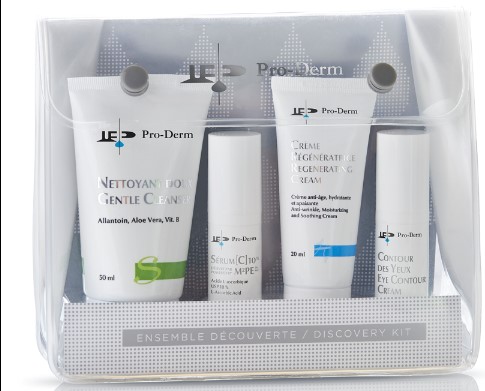 1 Gentle Cleanser 50 ml : Maximizes the results of all Pro-Derm products , hydrates and tones the eye area.
1 Vitamin C 10% Serum 3.5 ml : Brightens the complexion and reduces signs of aging.
1 Regenerating Cream 20 ml : Accelerates and improves the skin repair process.
1 Eye Contour Cream 3.5 ml : Hydrates and tones the eye area.