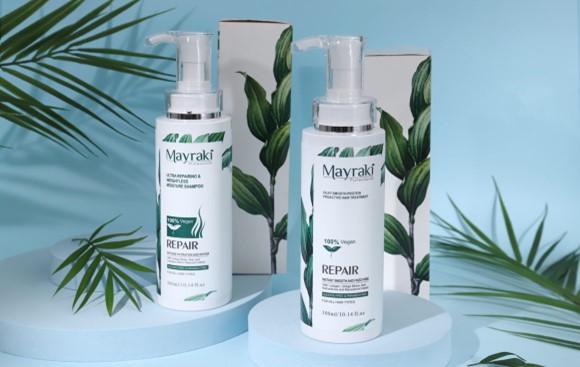 The rise of TikTok has brought many beauty trends to the surface, from bizarre challenges to useful tips and advice to improve your self-care routine. The reverse hair washing trend fits into the latter category. This popular hair hack has gone viral after countless people have tried reversing their hair washing routine by applying conditioner before shampoo. The impressive results of shiny, voluminous locks have captured our screens and attention. Eliza Pineda, in-house hair expert at Mayraki Professional, explains just how reverse washing works, which hair types it is best for and whether you should give it a go.
"The reverse hair washing trend has quickly made the rounds in the global hair community. People are now discovering how changing up the order of their hair care routine can majorly affect how their hair looks and feels. For example, applying conditioner first then shampooing after (reverse washing) can make hair more voluminous, thicker and improve the texture and freshness of hair," says Pineda.
Reverse hair washing is most beneficial for those with thin hair that lacks volume. The key reason behind this technique is that when you apply conditioner first, you provide your hair with extra moisture and protection without weighing down your locks, as any excess conditioner will be washed out with the shampooing that comes next. However, reverse washing may also benefit other hair types, especially curly hair.
"If you have fine, curly or wavy hair, you will benefit the most from reverse washing. This is because fine hair can get easily weighed down by excess oil and conditioner, causing flat or inconsistent curls. Ensuring that hair retains moisture from the conditioner on the inside of the hair strand without being weighed down by any excess product clinging to the surface will give hair a lighter, bouncier feeling, promoting proper curl formation. This will also help to reduce how often you need to wash your hair and keep it fresher for much longer."
Pineda continues, "However, if you have thick or coarse curly hair, you should probably stay away from the practice of reverse washing. These hair types are prone to dryness, so they need to be as hydrated as possible. Reverse washing can have the unwanted effect of drying out the hair, leaving it to get frizzy and brittle."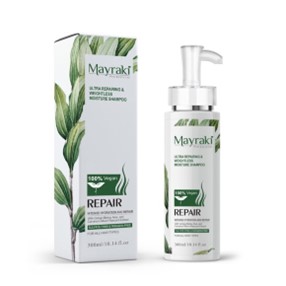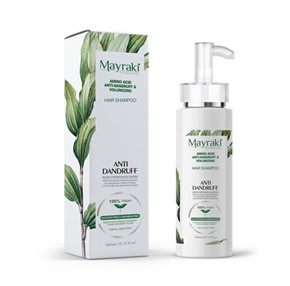 Reverse washing is a simple method with few requirements. You can experiment with the technique using your usual shampoo or conditioner that you already have at home. For better results, consider investing in products that contain certain ingredients to maximize effectiveness.
"If you are reverse washing, make sure that you use products that are free from silicones and sulfates. You don't want to weigh your hair down and strip it of moisture every time you wash your hair. Instead, look for products that contain vital amino acids that plump up hair strands for added volume," concludes Pineda.
Shampoos such as Mayraki Ultra-Repairing & Weightless Moisture Shampoo and Mayraki Purifying, Anti-Dandruff & Volumizing Amino Acid Shampoo are ideal for a reverse washing routine because of their lightweight, natural formula that doesn't result in unwanted product build-up. Build-up becomes even more noticeable with reverse washing unless you are using products that reduce it.