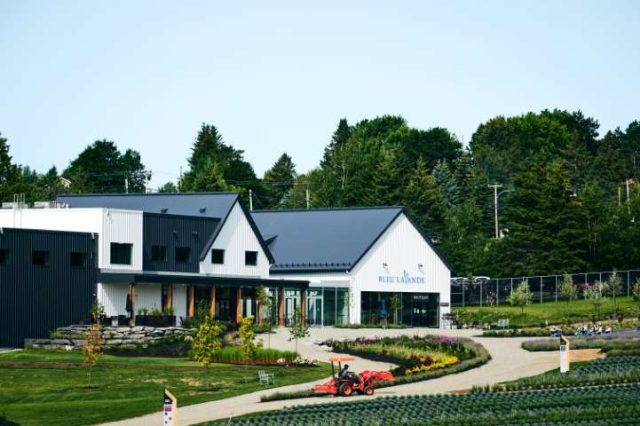 Established in Magog since June 7, 2021, Bleu Lavande is preparing to celebrate the first anniversary of this new chapter in its history. The Quebec-based company is proud to offer wellness treatments to an ever-growing and loyal clientele and anticipates a particularly abundant lavender season in 2022.
Enjoying the warmth of spring
Bleu Lavande's lavender fields typically begin blooming around Saint-Jean-Baptiste Day. Munstead lavender blooms first, followed by Lavandin and finally Perovskia atriplicfolia, sometimes called Lavender of Afghanistan. The plants need warmth to re-emerge from the soil and begin flowering, and the early heat this spring foretells vigorous blooms this summer. This attracts many pollinators, including bees, who are particularly fond of lavender.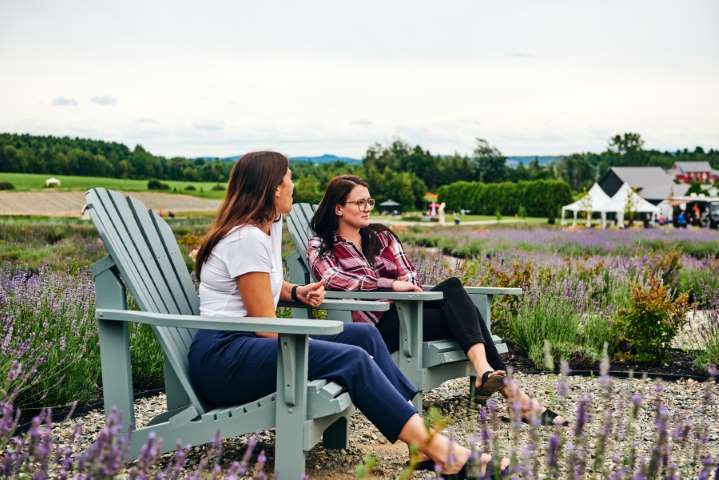 Protecting the plants from the winter cold
Bleu Lavande successfully moved 5,000 lavender plants from its former field in Fitch Bay, a town east of Lake Memphremagog. However, the harsh weather conditions in 2020/2021 resulted in significant winter kill. Consequently, 90% of the plants blooming in 2022 are newly planted.
To protect the plants from frost and northern winds, the Bleu Lavande team uses three- millimetre-thick breathable isothermal covers. We started doing this in 2018 because of increasingly harsh winter conditions. We no longer use straw to cover our lavender plants as it's too time-consuming to remove in the spring.
Interesting fact: Bleu Lavande uses the same material that Quebec vineyards use to protect their vines. Due to global warming, there's not nearly as much snow cover as there used to be. Therefore, appropriate measures must be taken to protect the crops.
Plan a memorable experience
Do you want to learn more about harvesting lavender and enjoy a moment of well-being in an enchanting setting? Bleu Lavande offers guided tours every weekend until June 12. After June 13, visitors can come for a tour any day of the week.
In addition to the beautiful lavender fields and flower gardens, visitors can explore our interpretative center, browse our beautiful boutique and enjoy an immersive experience, Chromatic Fields, created by Moment Factory. We also offer seasonal workshops and musical performances. Moreover, Bleu Lavande invites you to book on its website massages and various wellness experiences available in the relaxation zone. Relaxation guaranteed!
To learn more, visit the Bleu Lavande website. Don't forget to sign up for our newsletter to ensure you don't miss out on any upcoming activities.