Damaged, tired and blemish-prone skin has a new ally: IDC Dermo's BOOST Retinol Pro serum. Retinol is widely considered one of the best anti-aging ingredients on the market. Reverse the effects of time with this ultra-concentrated resurfacing and anti-wrinkle serum, made with 0.3% pure retinol. As an added bonus, its fluid texture and the delicious melon scent will delight your senses with every application.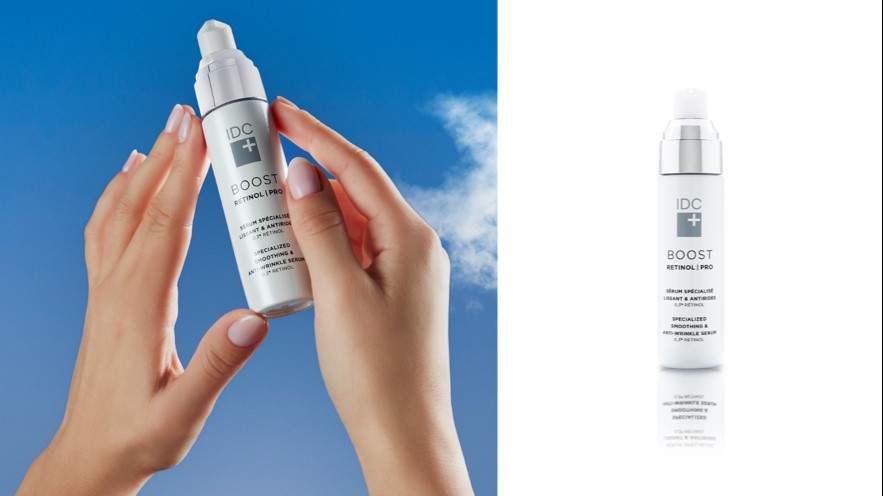 BOOST Retinol Pro is a specialized serum that targets specific skin problems to give your skincare routine an extra edge.
This new serum from IDC Dermo's BOOST line visibly firms, softens and refines the skin by triggering cell renewal. The Retinol Complex in this serum contains pure retinol enriched with two phyto-retinol and soothing agents. This unique, ultra-complete formula is suitable for all skin types and diminishes the appearance of fine lines, wrinkles, pores and lack of firmness.