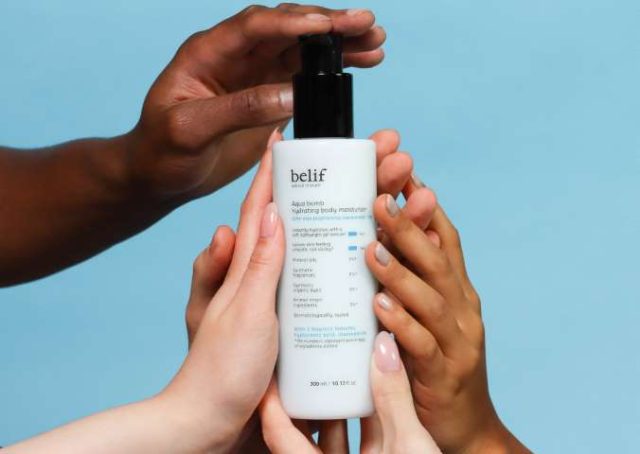 belif is welcoming a new 'bomb' to the family…the Aqua Bomb Hydrating Body Moisturizer! As belif's very first body treatment, you can now experience all the amazing skin benefits of cult-favourite Aqua Bomb from your face to your entire body!
Providing a weightless burst of hydration, this moisturizer contains Lady's Mantle Herb and is enriched with niacinamide and hyaluronic acid to help soften, improve skin texture, and replenish moisture quickly. Not only is this formula fast-absorbing and non-sticky, it also leaves your skin feeling silky and looking glowy.
The moisturizer can be used as a normal, everyday body lotion or for a little extra glow. Available at Sephora.com on February 22, 2022 ($39 CAD).