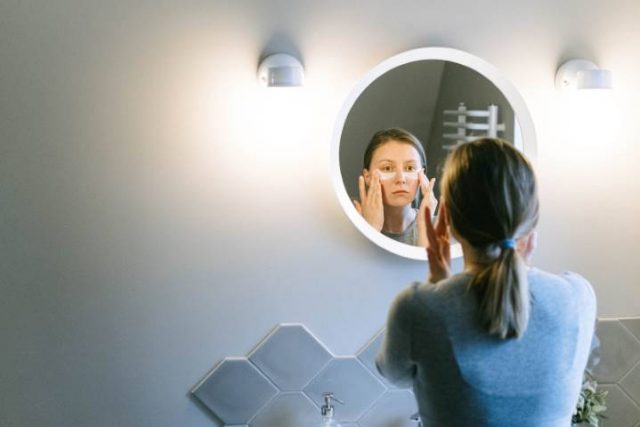 With summer almost over, temperatures will soon be dropping – although this year's series of major heatwaves across the UK may make us think otherwise! As the seasons change, so too should your skincare routine. Different seasons mean different skincare needs, so it's important to transition to using different products to keep your skin nourished and healthy. GlowBay's in-house skincare expert and Obagi brand ambassador, Annabelle Bourne, shares some simple tips for a seamless skincare switch-up.
Choose a Thicker Moisturiser
"During the summer months, most of us won't need to use thick moisturisers or products that have a rich formula, opting instead for light, gel-like products that work better in warmer weather. However, when the weather begins to cool down and the air is much more dry, it's important to switch to heavier formulas like lotions and creams to prevent loss of moisture from the skin," says Annabelle.
GlowBay offers a range of moisturising products that have been approved and recommended by medical professionals and include active ingredients such as key vitamins and fatty acids which help to nourish the skin and lock in moisture for a radiant and healthy complexion.
Change Your Cleansing Routine
"Naturally dry and sensitive skin types are less resistant to cold temperatures than other skin types, and therefore they need special care during the autumn and winter months. For these skin types, using the same cleanser you used in summer can cause irritation and flakiness when the weather is colder. Instead, choose sulphate-free, gentle, pH-balanced cleansers which are the perfect choice to combat winter-related dryness and sensitivity," continues Annabelle.
DermaQuest Delicate Cleansing Cream restores skin's lost hydration and moisture balance to protect delicate skin from the elements. Neodermyl, the needle-free collagen and elastin booster, leaves skin looking firmer and smoother after continued use so it is important to keep up a consistent skincare routine.
Undergo Professional Skin Assessment
Skin is the largest organ of the human body and it constantly undergoes changes prompted by both internal and external factors. A professional skin assessment, performed by a trained skincare specialist, is a crucial part of your skincare routine, especially when the seasons change to ensure your skin health is taken care of. A tailored assessment helps you to choose the skincare products that are right for your skin and its current condition.
GlowBay offers 45-minute online skin consultations for its customers before customising a personalised routine and prescribing products. During the consultation, an in-depth skin assessment is conducted through a series of tests that provides the same quality of diagnosis as a face-to-face clinic consultation – all from the comfort of your home.