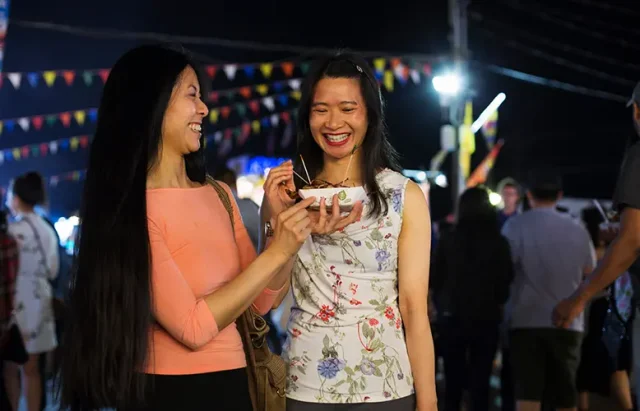 For those looking for a well-rounded tour that will touch on dim sum, desserts,drinks, and more – Authentic Asian Eats  by Vancouver Foodie Tours is a great fit. This three-hour tour dives deep into Richmond's restaurant district, showcasing everything from food courts frequented by locals to Chinese bakeries. From dim sum institutions to bubble tea cafes, this experience allows for a personal introduction to an authentic food culture in Richmond. The Authentic Asian Eats Tour is the newest tour on Richmond's food tour roster, having launched just last year.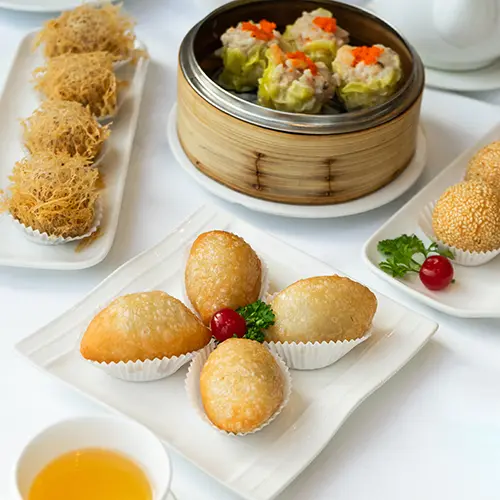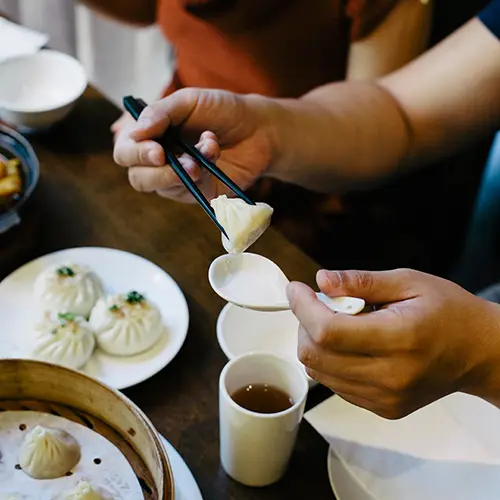 For a more elevated dining experience, visitors to Richmond can embark on the Chinese Dinner Party tour, which is a three-hour progressive dinner experience that takes guests through ten or so diverse dishes at two distinct local restaurants. Privately led by Alexandra Gill, a former restaurant critic for the Globe & Mail, guests will enjoy a curated menu of high end Chinese cuisine, as Gill serves a side order of insider knowledge about the scene, the cuisine and her unusual job as a professional restaurant reviewer.

Lastly, for those looking for a self-guided tour option – journey through the Richmond Dumpling Trail, which allows visitors to eat their way through 14 curated eateries of some of the most delectable dumplings on the west side of the Pacific. Best enjoyed in groups, Richmond's Dumpling Trail is suitably paired with a hankering for authentic asian cuisine and a thirst for cultural immersion. Need to brush up on your dumpling knowledge? Check out the Dumpling Trail Guide, which offers a thorough list of different varieties of dumplings, including imagery and descriptions, a visual map, and more. Báh Bôt Loc, Chiu Chow Fun Gor, and Guo Tie are just some of the delicious dumplings participants can expect to find as they embark on the trail.