From the west or east coasts, Canadians can visit many U.S. destinations by car. According to a recent poll, 91% of Canadians plan on reinstating activities they had set aside over the past several years (Ipsos). To avoid the added stress of airline cancellations and combat high gas prices, Canadians can still have an adventurous vacation this summer, just a few hours' drive from home.
So, if you're among the 1 in 4 Canadians planning to take an international road trip this summer, consider these distinctive cross-border itineraries for an out-of-the-ordinary experience:  
Vancouver, BC – Leavenworth, WA – Kennewick, WA
Wanting to hit the road, but have been to Seattle and Portland too many times? Check out Kennewick, Washington for a leisurely resort getaway that's only seven hours away from Vancouver. Along the way, travellers can visit the many stylish small towns and enjoy the beautiful view of the Columbia River.
Situated in the tri-city epicentre of Eastern Washington, The Lodge at Colombia Point offers lush spa treatments, wineries, golf courses and watersports. Spend a day at Barnard Griffin Winery, an award-winning cellar with a stunning vineyard, or improve your golf swing at the renowned Canyon Lakes Golf Course and Columbia Point. Dine at Lu Lu Craft Bar + Kitchen for the locally sourced ingredients from only an arm's length away, or at The Crazy Crab Place to satisfy your seafood cravings.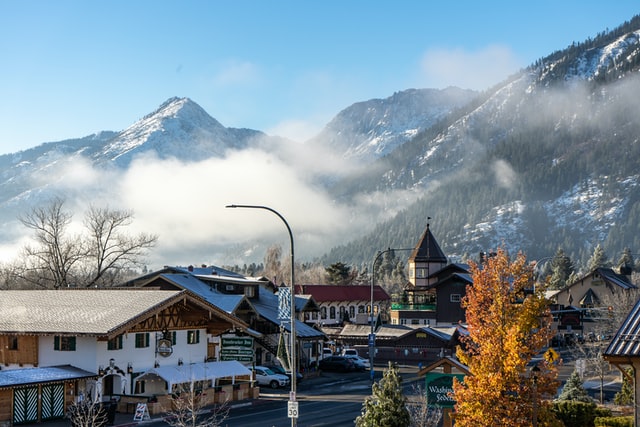 While en route to The Lodge, stop in Leavenworth, WA, a picturesque German Bavaria village styled using Alpine features. The remainder of the route parallels the Columbia River. Make a pit stop in the small town of Wenatchee, home to the Pybus Public Market with a selection of over 20 businesses and food vendors housed in a converted factory building. Adventure lovers can hike the sand dunes at the Hanford Reach National Monument north trailhead where classic American wildlife sightings are common.
On the way home to Vancouver, loop back towards Leavenworth and stretch your legs at Lake Lenore Caves trail and Sun Lakes Dry Falls State Park. These concealed hiking spots are known for their geological views and desert landscapes, enhancing a true American road trip.
Toronto, ON – Finger Lakes, NY
Eleven glacial lakes in central New York state can be reached from Toronto in four to five hours. While Seneca and Cayuga Lakes are the largest and most popular, each of the lakes are held in high esteem for their quintessential lakefront vacation offerings, including watersports, serene views, wineries and restaurants. Due to the cool climate, the Finger Lakes region is home to numerous award-winning Riesling wines. Check out Dr. Konstantine Frank or Heron Hill on Keuka Lake, and Wiemer or Glenora on Seneca Lake for local and visitor favourites.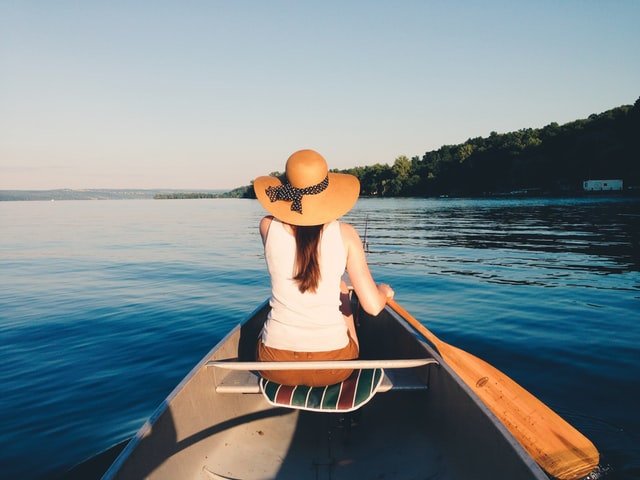 Situated at the northern tip of Seneca Lake in Geneva, NY is the historic Belhurst Castle Hotel. From there, head south to reach Watkins Glenn State Park. On Saturdays, a slight detour to The Windmill Farm and Craft Market in Penn Yann, NY will find you amongst 175+ different food, craft, and entertainment offerings including authentic Amish goods. Just east of Geneva is Seneca Falls, a quaint town where travellers can visit the National Women's Hall of Fame in the Women's Rights National Historical Park.
On Canandaguia Lake, trendy dining options include the Sand Bar at the Lake House for lakefront views and Nolan's for upscale cuisine.
Labour Day travellers should visit the New York State hot air balloon festival on the way home for a breathtaking ride in the sky. Then, no cross-border trip would be complete without a visit to Trader Joe's in Rochester or Buffalo for some delicious treats!
Montreal, QC – Burlington, VT – Waterbury, VT – White Mountains National Forest, NH
Located just over four hours from Montreal, White Mountains National Forest is the picture-perfect road trip destination. Delve into the mountain ranges named after U.S. presidents which start easy and quickly turn extremely difficult. The surrounding mountain area offers charming accommodation quarters, including top-rated Sugar Hill Inn, and serves as ideal ground for outdoor bouldering, mountain biking, or camping. To fuel up pre-hike, head over to Polly's Pancake Parlor for homemade, mouthwatering pancakes. 
Take time getting to the forest by exploring Burlington, a popular destination for Quebecers with an eclectic vibe. Here, check out this summer's free ArtsRiot Truck Stop block party featuring food trucks, live musicians, and art venues. After, cool off at Foam Brewers on the waterfront to celebrate Vermont, which has the highest number of breweries per capita, participate in a specialty chocolate tasting at family-owned Lake Champlain Chocolates, or learn how to sail on Lake Champlain.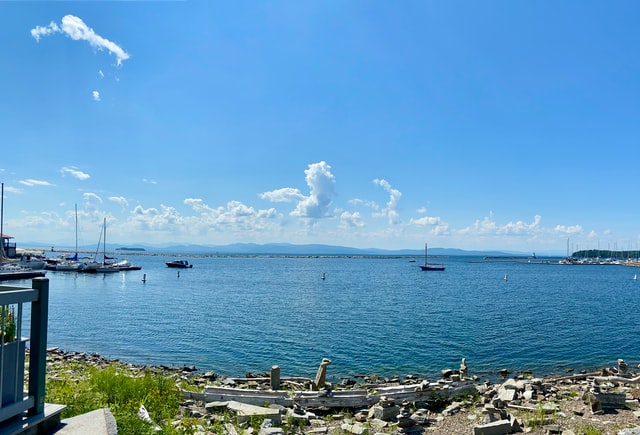 Next, take the Green Mountain Byway to the historic Waterbury District. Ben & Jerry's Waterbury factory is the only location to offer a factory tour experience to the public. Next, wash down the decadent ice cream at family-owned and operated Cold Hollow Cider Mill. With its invitation to exhale, relax and be connected to nature, this stop can't be overlooked. If there's room for even more tasty treats, Cabot Cheese Tasting Room is full of artisanal cheese selections. End a busy day on a high note by staying at the Trapp Family Lodge, a unique Austrian-style accommodation inspired by the classical musical The Sound of Music.
To discover more about the boundless diversity of American travel experiences and its authentic, rich culture, please go to VisitTheUSA.ca.