For the thirteenth year in a row, astronauts, aurora chasers, and space enthusiasts from across North America will gather in the Canadian Rockies for the Jasper Dark Sky Festival. Happening October 13 to 22, this one-of-a-kind annual event promises cosmic concerts, fascinating speakers, and supernova-sized experiences.
Located within the world's largest accessible dark sky preserve, stargazers will find plenty to dazzle their telescopes at the 2023 festival. But science enthusiasts of all types will also find events to light up their frontal lobe. The Jasper Dark Sky Festival invites everyone to immerse themselves in the wonder of the universe with an array of things to do for all ages. Highlights of this year's festival include: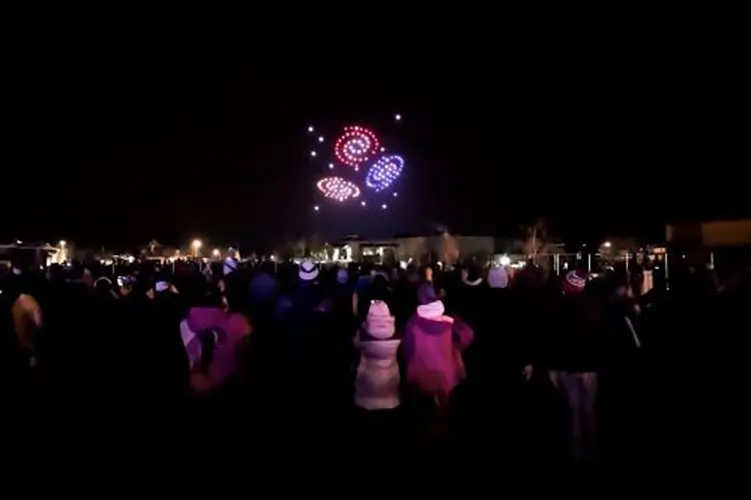 Amazing Speakers: Renowned speakers like retired astronaut Marc Garneau, award-winning spaceflight history writer Emily Carney and NASA scientist Dr. Kartik Sheth will gather to share their knowledge and insights about everything from space funerals to cosmic weather trackers. Attendees will have the chance to ask questions, get inspired, and connect with like-minded enthusiasts in small group settings.
Drone Light Show: Now with two hundred choreographed drones to light up the sky, this jaw-dropping audience-favourite show must be seen to be believed.
New events: The ever-popular Science for Breakfast series will be joined by new events: Talk Nerdy to Me, the Science of Brewing, and more.
Stargazing Sessions: With guides on hand from the Jasper Planetarium, experience the thrill of observing distant galaxies through the biggest telescopes in the Rockies.
Family-Friendly Activities: The festival caters to all ages, with activities designed to spark curiosity and wonder in young minds. Kids can enjoy rocketry demonstrations, geocaching adventures, and interactive exhibits from TELUS World of Science – Edmonton.
Cosmic Concerts: Feel the vastness of the universe as talented musicians take the stage at Symphony Under the Stars, hosted at the luxurious Fairmont Jasper Park Lodge. Hear the drumbeat of the mountains at pahkisimon, an Indigenous sunset ceremony at Annette Lake. Rock out to the fun, futuristic songs performed by Jay Ingram and the Dark Sky Band.
Night Sky Photography: Calling all astrophotography enthusiasts! Beginners to advanced levels can learn from local experts and capture the beauty of Jasper's dark skies.