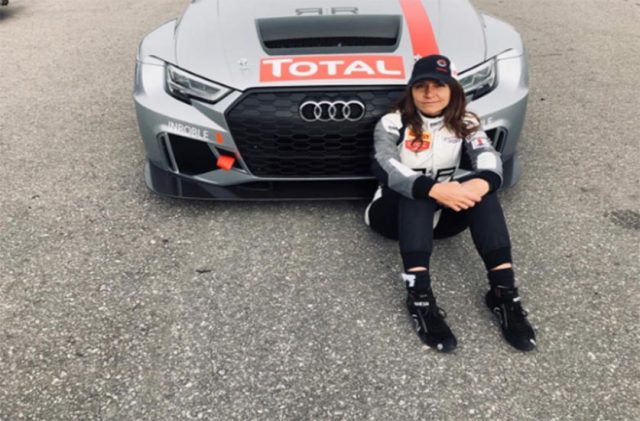 Vancouver Island Motorsport Circuit (VIMC) is proud to announce the Ladies Driving Series package, designed to open the traditionally male-dominated world of professional driving to women – both novices as well as those who are already automotive enthusiasts.
Offered on select weekend dates this upcoming April 2019 and June 2019, with a perennial program soon to be released, the package includes two nights' accommodations at the partnered Villa Eyrie Resort (VER), a luxurious 38-room property situated on a nearby mountaintop, transportation to and from VIMC, and one-on-one coaching with Lindsay Rice, a three-time GT racing winner. The package also includes a welcome cocktail hosted by Rice followed by a sumptuous meal at Alpina Restaurant, the signature dining outlet at VER headed by a Michelin-trained executive chef.
According to VER's General Manager, Alexander Fischer-Jean, this package will take full advantage of the property's position to offer a truly inspirational setting for driving instruction. "Our access to the circuit makes us the destination of choice for serious drivers and car collectors. But the reality is this sport is still dominated by men – only a fraction of professional drivers are women. We hope to encourage more women to take to the track and are very excited to work with a professional of Lindsay Rice's calibre to provide coaching for both beginners and advanced drivers."
Furthermore, VIMC is Canada's only motorsport circuit that is open to the public year-round due to its location in the sheltered microclimate of the Cowichan Valley in lower Vancouver Island. The Ladies Driving Series adds to VIMC's already diverse slate of instructional experiences which also includes A Taste of Germany and Tour d'Italia that let you respectively master your skills in German and Italian vehicles.
Canadian driver Lindsay Rice is a three-time GT Racing Circuit winner who has collected 13 podium finishes in her career. As a woman who has achieved this level of success, she is in the perfect position to provide expert, hands-on training at VIMC. The package will include all safety equipment needed to make even the most novice drivers feel secure.
Both Villa Eyrie Resort and the Vancouver Island Motorsports Circuit are owned by the Vancouver-based car dealership company, GAIN Group. With its picturesque backdrop of lush temperate rainforests and coastal mountains, guests of VER have the privilege of accessing one of the finest private driving facilities on the entire continent.
"We are excited to welcome new drivers to the sport through this unique program," adds Fischer-Jean. "By providing a luxurious package and a strong coaching element with a successful professional to lead the way, we hope to remove barriers to the exciting experience offered by the Vancouver Island Motorsport Circuit."
The Ladies Driving Series is offered on the following dates:
Saturday, April 13 – Beginner Level for Porsche drivers
Sunday, April 14 – Beginner Level for all brand drivers
Wednesday, June 19 – Advanced Level for Porsche drivers
Thursday, June 20 – Advanced Level for all brand drivers
For more information visit www.villaeyrie.com