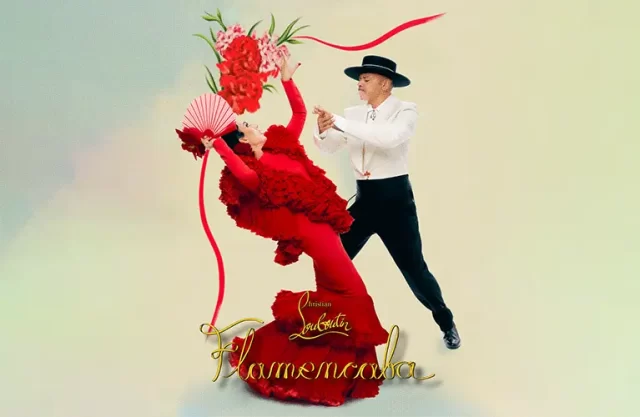 After the mystical CARACABA and last year's ever-whimsical GREEKABA, get ready to say ¡Hola! to Christian Louboutin's annual limited-edition cabas offering, the FLAMENCABA: a fiery celebration of all the creativity, charisma and exquisite craftsmanship that Andalusia has to offer, developed in collaboration with the inimitable Rossy de Palma, actress and long-time friend of Christian's.
Inspired by the region's rich culture and flamenco tradition, the FLAMENCABA SMALL tote highlights the savoir-faire of local craftsmen with ornate detailing inspired by Flamenco dresses. Set against a black cotton canvas background, two Flamenco dancers in the likeness of Christian and Rossy seem to come to life, the polka-dotted frills of Rossy's Loubi red dress overflowing from the bag and recalling the vintage fabric-embelli- shed postcards so typical of Spain.
Further reinforcing design's tactile nature, a sequin studded 'Louboutin' embroidery twirls its way around the body of the tote, nodding to the dynamic movement of Flamenco dancers. On the base of the handles, CARASPIKES become gold-toned SEVILLANA spikes, inspired by Seville's architectural heritage and bringing an added touch of opulence to this everyday tote bag.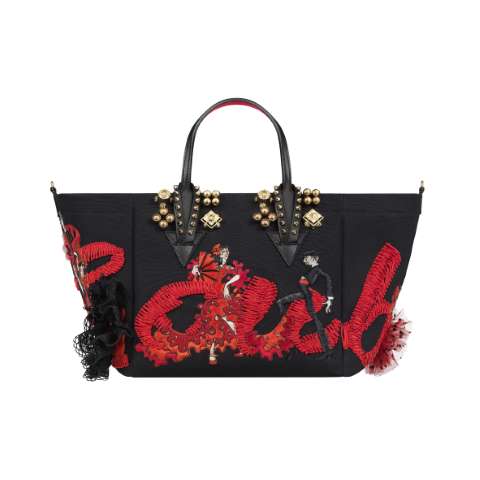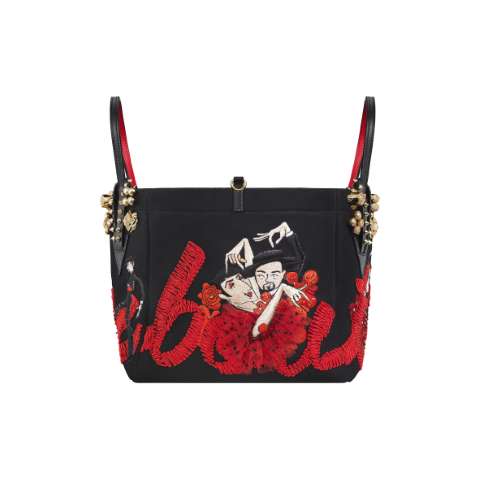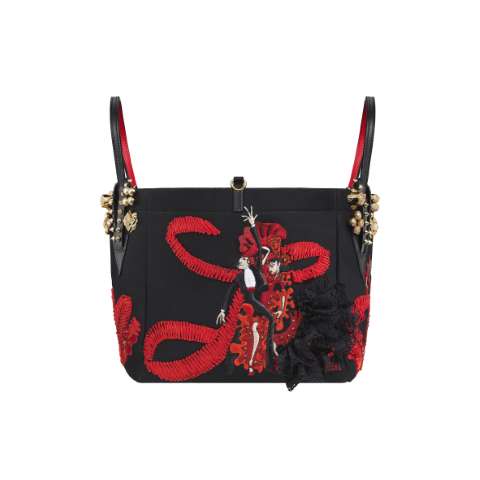 Continuing in the flamenco theme, the couture-meets-elegance FLAMENCABA MINI bag takes its inspiration from the iconic shawls worn by Andalusian bailaoras. Featuring a satin body with eye-catching fringes and a black Louboutin embroidery inspired by traditional Sevillian culture, the FLAMENCABA MINI bag's handle is made of handcrafted fishnet and makes a playful nod to Rossy's passion for fans. Inside, the lining is embellished with the exclusive FERIA print, perfectly blending the Louboutin and flamenco aesthetics.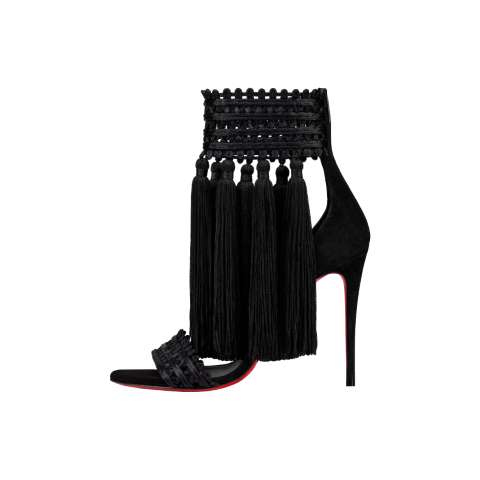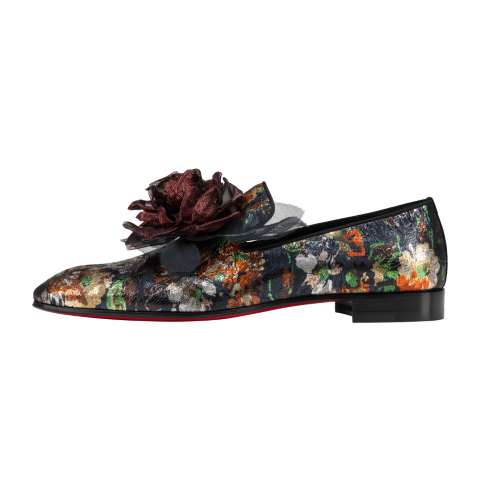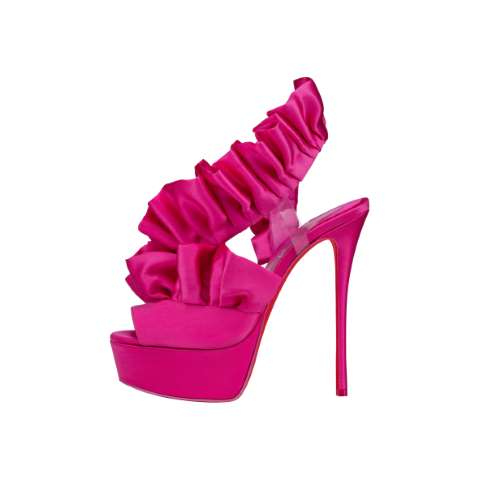 Visually striking and bold in nature, the capsule also features a selection of men's and women's shoes and fans that echo the Andalusian inspiration with intricate embroideries, frills and saturated colors. Launching in May 2023, this year's FLAMENCABA collection continues in the footsteps of the annual cabas series with a true ode to craftsmanship. The perfect way to enter the new season with a resounding ¡Olé!
As ever, giving back is at the heart of this initiative. Christian Louboutin is honored to donate part of the profits from the Flamencaba capsule to Centro Coreografico Maria Page, an organization that aims to promote dance and Spain's cultural heritage as a model of social and civic commitment for the benefit of children, adolescents, genders and vulnerable groups.