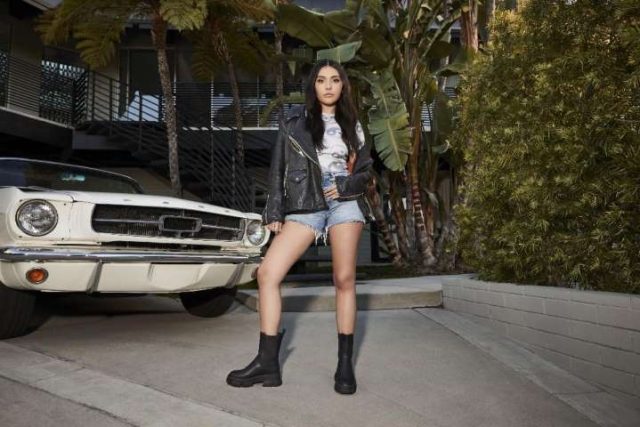 The fall season is around the corner and DSW is teaming up with rising model and social media star, Atiana De La Hoya as its' fashion muse to help share the latest key trends to rock for the season. Recently launched, Atiana's must-haves will get you into the fall spirit with styles from brands like Mix No. 6., Converse, Steve Madden, and Vans.
The Atiana and DSW campaign is a reflection of her personal style, footwear's latest trends alongside effortless, pared-down aesthetics. Known for her creative style that combines current trends and classic pieces, Atiana has been making waves as an authority on trends; consistently being seen with the hottest styles of the season and making a statement through her personal style. DSW's newest muse seeks the long-term investment in herself and the joy of her personal style; wearing something truly reflecting who she is. Atiana notes, "Personal style is the easiest way to show your creativity… Fashion is the artwork that you wear, and DSW has all the shoes so you can be you."
Styled in partnership Julianna Vargas and Venetia Kidd, Atiana is captured introducing a few of pre-fall's biggest shoe trends: the Fisherman Sandal, Western Inspired Boots, Classic Sneakers, and Lug Sole shoes. The looks from the campaign include DSW's owned brand Mix No.6 giving its take on the Fisherman Sandal trend with clear wide leather straps and block heels for a slight gladiator feel paired with fishnet socks. The other looks include the star styled in classic Dr. Martens with ruffled socks for a fresh fall vibe, in addition to boots from Steve Madden and sneakers from Converse showcasing versatility when dressing for Fall, Back-to-School, and beyond.
DSW's fall season kicked off on July 7th at DSW.com and all 500 store locations.