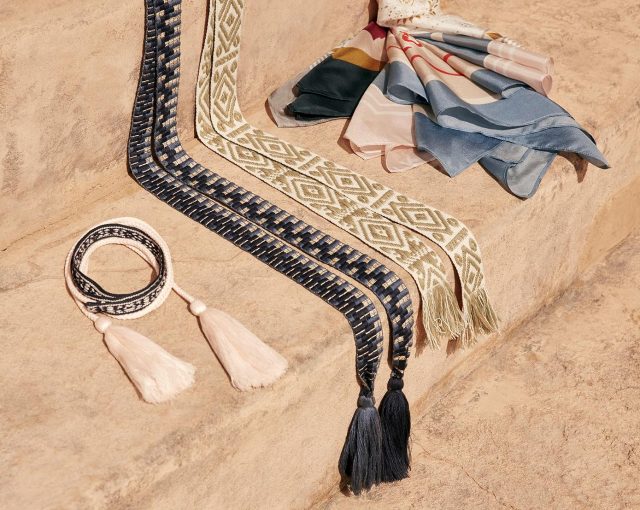 Following the successful launch of the new "Accessoires" line in the Fall/Winter 2019 season, HANRO continues this in the new Spring/Summer 2020 collection. Fitting for the warmer time of the year, elegant silk scarves with various prints as well as belts with a hand-crafted look are available. These pieces match the entire range and can be styled together with shirts, pants, and lounge dresses for outstanding summer looks.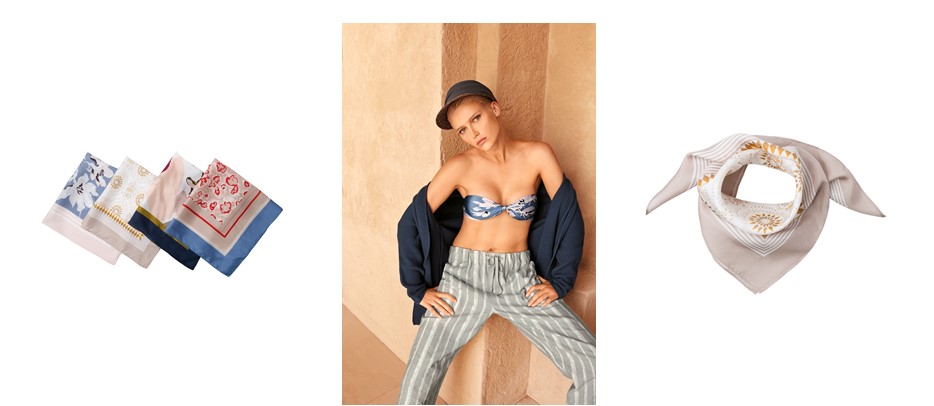 The silk scarves are the perfect size to wear as a neckerchief, as a hair accessory, or tied to a handbag. Colorful prints are all the rage in the Spring/Summer 2020 season. The high-quality scarves are made of 100% silk, making the colors and prints even more vibrant.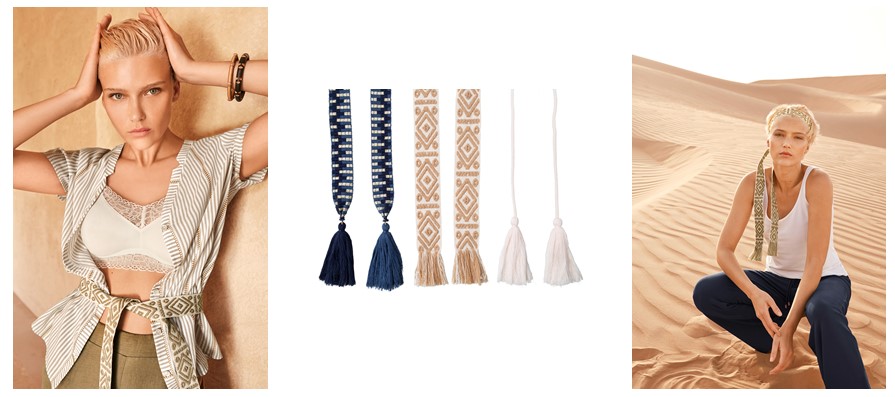 The textile belts in the popular hand-crafted style match perfectly with the nightwear and loungewear. They are THE accessory for creating a chic, street-wear outfit out of a comfortable sleepwear or loungewear style. The belts are also perfect for the current oversize look, for example over a baggy sweater or kaftan dresses. A loungewear look is thus quickly turned into a trendy office, city or vacation outfit.