To facilitate your return to the office, it is necessary to wear clothes in which you are comfortable and that will get you in the right frame of mind.
These minimalistic Iris Setlakwe pieces are the actual definition of what we want to wear every single day. They're high-quality, versatile, and timeless yet fresh, ideal for your office outfits.
Sleeveless jumpsuit with flowy leg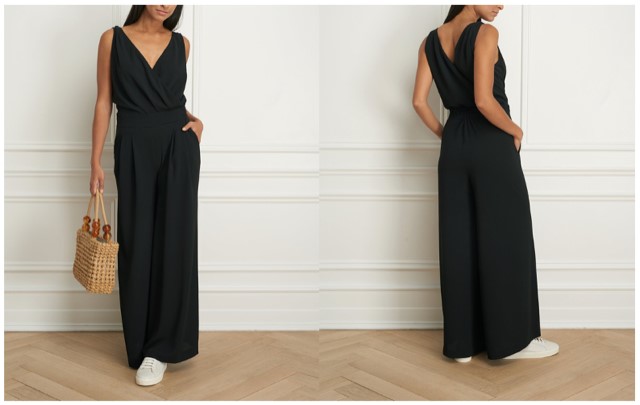 This sleeveless jumpsuit made in a textured soft crepe chiffon presents a quite summery flowing silhouette. With this outfit, you will look great both at the office and at the Happy Hour.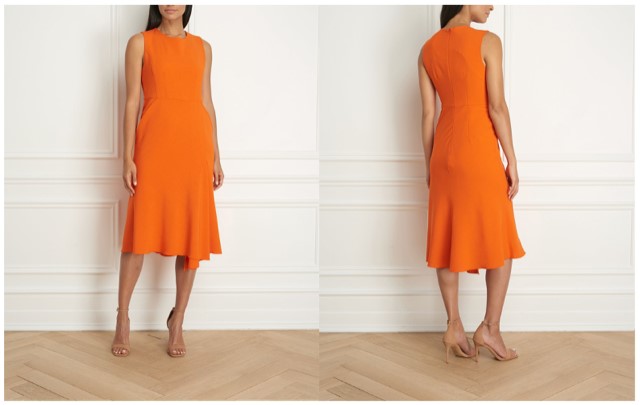 Perfect for warmer days, this chic and colorful fabric dress is a little more fitted to the bust and more fluid to the legs. With its pockets at the hip, you will certainly have a dressy look while being more casual.
Cami with ruffle collar shirred waist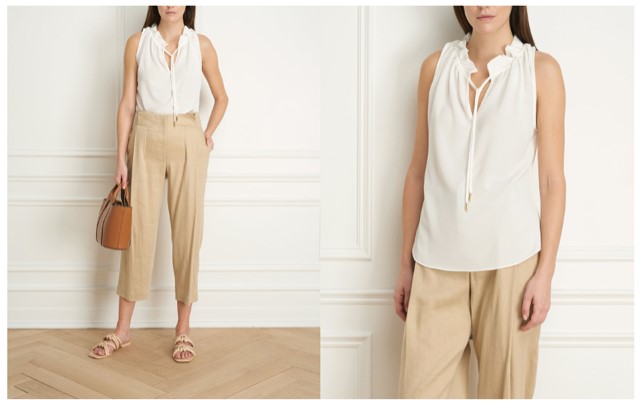 This sleeveless blouse is a soft, textured classic. For cooler days, you can easily wear it under a blazer. With its light fabric, you will feel comfortable and radiant thanks to its ivory color.