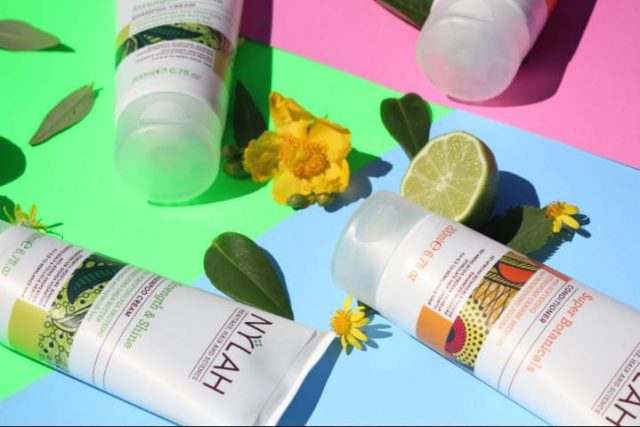 Summer is almost here, and it's time to switch up your haircare routine to get ready for the hot, sunny months. Even though summer heatwaves are gentler on afro hair than dry winter air, there are still some things to remember to avoid frizz and keep your hair under control – especially if you are planning to go all-natural this summer! Nylah's Naturals, a vegan haircare brand for afro-textured hair, offers some tips:
Get Regular Trims and Shaping:
Afro hair tends to get dry pretty quickly, and in the long run it may cause split ends and even hair breakage if not treated properly. If you don't want to opt for protective hairstyles and instead want to let your hair down and loose this summer, remember to get regular trims to get rid of any damaged ends and keep your hair well-shaped to work with your hair texture.
"This advice is more for men with afro hair, as they tend to have shorter, more structured haircuts, and any stray hairs are more noticeable, but it is also important for women – no matter the length of your haircut, keeping it well-shaped helps to achieve both a healthier look and nourishes your hair strands," Kam Davis, Nylah's Naturals CEO and Founder.
Oil Your Hair Before Swimming:
Both chlorine at the pool and saltwater in the ocean dry out natural hair, so it's highly recommended to go for hairstyles that protect your hair, such as braids or updos, if you are planning to spend a day at a beach – but another trick is coating your hair with hair oil.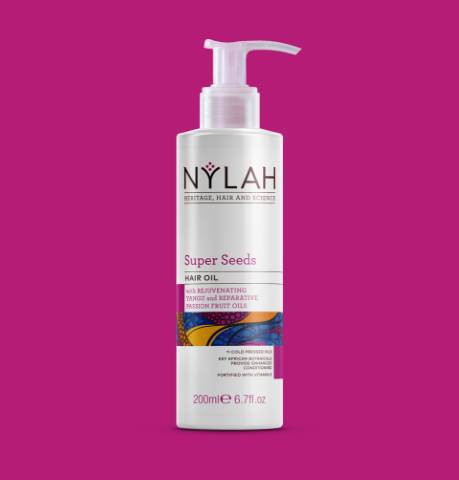 "Using hair oils, such as Nylah's Naturals' Super Seed Oil, seals in moisture and creates a protective barrier around the hair strands which helps to protect hair from absorbing as much salt or chlorine as it would absorb without hair oil," adds Kam Davis.
Nylah's Naturals Super Seed Oil offers a rich blend of 11 cold-pressed botanical oils which are loaded with fatty acids, amino acids, iron, copper magnesium, protein, carotene and vitamins A, B, D and E. Its lightweight formula effectively strengthens the hair fibre, revives the scalp and seals in moisture for long-lasting protection and nourishment.
Hats, Scarfs, and Protective Styles:
In peak summer, if you're planning to spend extended periods of time outside, it's best to wear a hat, a silk scarf or opt for protective hairstyles. Covering up your hair helps to protect it from harsh sunlight and hats also reduce sun exposure for your skin. If wearing a hat, it may be a good idea to put a barrier between your hair and hat, like a silk or satin scarf, to avoid damaging your hair strands.
Fun Fact:
Did you know that Scalp hair does grow faster during the summer months or warmer periods, due to increased circulation to the scalp?