The Puffer series: The puffer series offers ​two newly introduced styles for women: The Mesa style, a boxy puffer perfect for any outfit, and The Highland Puffer, a style inspired by last year's Venture Parka with an updated hood and extra-long silhouette. Frank And Oak also reintroduces The Hygge puffer, a customer favorite double-breasted cocoon coat that looks and feels like your duvet got a designer upgrade. With new 100% recycled polyester outershell fabric, and lining, the Mesa, The Highland and the Hygge are the perfect blend of comfort and style. Warmth rating: -25 to -10.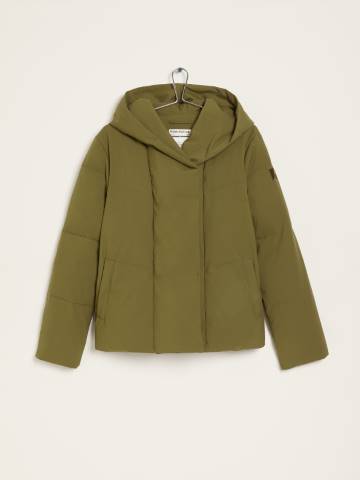 We are what we wear, and what we wear impacts the planet. B-Corp certified sustainable fashion brand Frank And Oak has introduced their most eco-friendly, cruelty-free, and affordable winter outerwear collection yet. Available now, the high-performance collection includes 4 customer favourite styles introduced last year and will introduce 3 new styles, The Mesa Puffer, The Highland Puffer and The Alpine Field.  The collection is crafted using more recycled materials, less virgin plastic, animal-free insulation and hard-wearing construction than ever before. With this collection, Frank And Oak pledges to make it last, without sacrificing performance for sustainability and instead following a greater path towards a kinder future for people, animals, and the planet. 
Recognizing that each decision in the design process carries an impact, Frank And Oak increased the use of recycled materials in the collection, prioritizing recycled polyester in the outershell, lining and insulation, and using 100% recycled polyester YKK Natulon® Zippers. Embracing functional, minimalist design, Frank And Oak worked to strip away any non-essential features or fabrics to minimize unnecessary resource depletion.
Balancing sustainability with technical capability and never compromising on performance, Frank And Oak has designed each coat to help thrive in Northern climates. To allow the wearer to experience outdoors without limitations, the collection insulates down to -30 Celsius, using animal-free PrimaLoft® insulation made from Post-Consumer Recycled Material. A DWR (durable water repellent) coating creates a breathable barrier that helps bead and disperse moisture on contact, and dry heat inside.