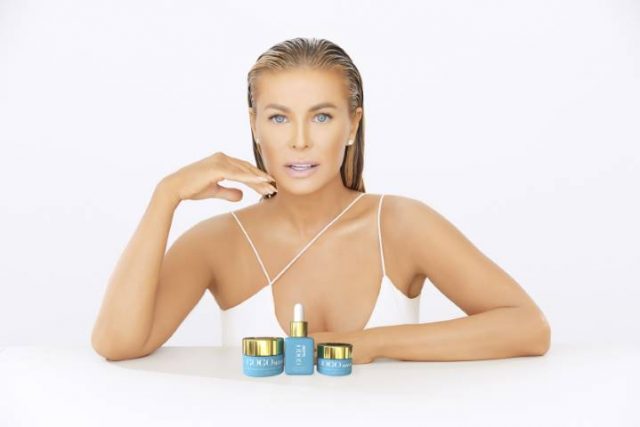 Carmen Electra launched her own three-step skincare system, GOGO Skincare. Electra, who has maintained the same skincare regimen for over twenty years, swears by this system in maintaining her healthy, glowing, surgery-free skin. The name GOGO was inspired by Electra's single "Go-Go Dancer" off of her self-titled debut album produced by Prince and released in 1993. The multi hyphenate is committed to providing paraben-free, cruelty-free, sulfate-free, gluten-free, vegan products for the woman making moves.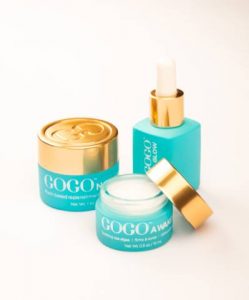 The set, packaged as a three-step system, consists of Glow serum, Awaken eye cream and Nourish moisturizer, meant to be used in that specific order. Glow features key ingredients such as Optim Hyal, a skin smoothing agent and B9-Vitapol, a reformulated form of folic acid. Awaken utilizes Superox-C to visibly reduce wrinkles and boost skin luminosity, as well as Meiview which increases the formulation of collagen around the eye while treating the visibility of dark circles. Nourish uses Majestem, an active ingredient known to tighten, firm and lift the skin while the Optim Hyal finishes out the routine with its smoothing and moisturizing properties.
The GOGO Skincare kit is sold as a full-regimen for $149.95 or $99.95 for a subscription that includes special insider perks, and is available for purchase at https://www.gogoskincare.com/.