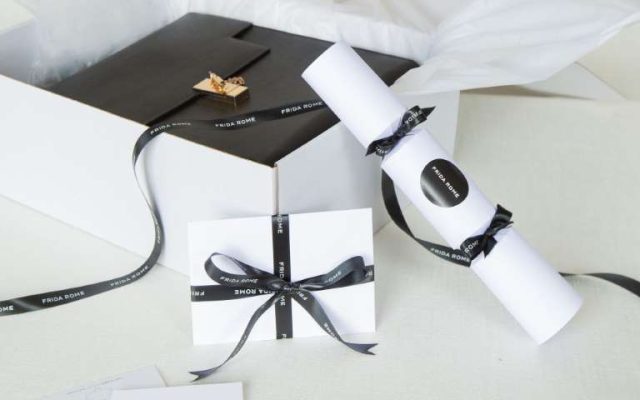 There is nothing quite like a gift you've given that she never stops talking about. And this Christmas, there is one to triumph them all; FRIDA ROME has an extremely unique gift offering that will truly express your love for the woman who means the world to you.
Say it with luxury
FRIDA ROME is a luxury handbag brand that has caught the attention of women around the world with their audacious accessories that contain the brand's signature erotic detail.
The brand's debut capsule collection consists of two sophisticated statement pieces – a Backpack/tailored tote & a compact crossbody – which are not only luxury but they are also kind to the planet. Made from black, cactus leather with a contrasting oatmeal, eco-suede interior and adorned in bespoke gold hardware, FRIDA ROME create truly beautiful, vegan handbags.
But these are not just handbags. Their unique feature is a concealed erotic story chapter, written on a woven label like a page from a book, on the interior lining. It'll be the best kept secret of her new favourite accessory.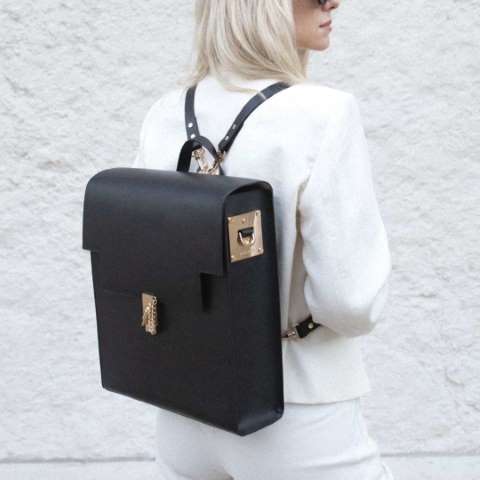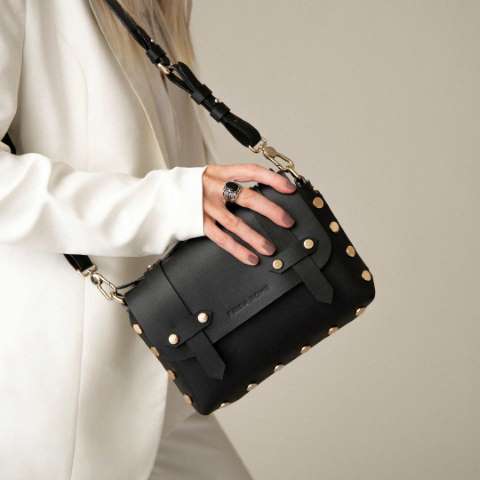 Make it passionately personalised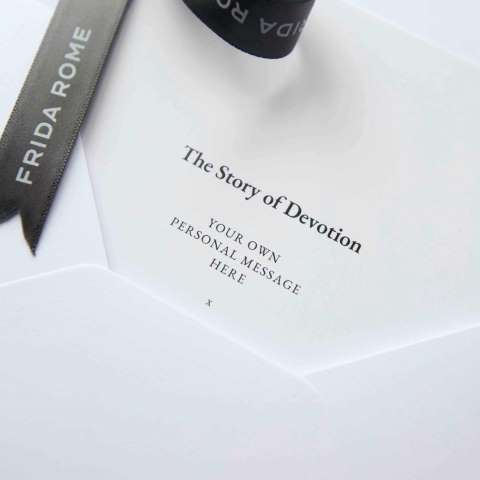 What's more, FRIDA ROME has a limited-edition offering to make their bags the ultimate gift to give this festive season.
For Christmas 2022, you can receive a complimentary personalised story card when you buy the WEEK/DAY backpack. With the choice between three passionate tales, you can include yours and your partner's names written into a tantalising tale of passion, that's for her eyes (and imagination) only.
Gift boxed and ready to receive
Your love's beautifully presented bag arrives tissue-wrapped in a fully-recyclable giftbox, with your personalised story enclosed, tied with black branded ribbon, accompanied by an additional greeting card and a luxury chocolate-filled Christmas cracker; it's the perfect way to say I love you to the woman who means everything.
Gifting FRIDA ROME for a family Member?
The brand kindly acknowledge that not every woman wants the erotic detail enclosed in their bag. So even if you're buying a heartfelt present for a female family member or a plutonic friend who deserves something special, FRIDA ROME, have you covered here too. The bags can come without the story chapter sewn in – simply choose the SAINT option when selecting your bag.
SHOP FRIDA ROME: www.fridarome.com/shop