Tiffany & Co. announces the launch of "Diamonds of Tiffany," at its Toronto Bloor Street store showcasing an immersive journey through the House's illustrious heritage of excellence in craftsmanship and its 180-year-old diamond authority. The limited-run installation invites guests to experience first-hand what makes Tiffany diamonds truly unique through a series of four chapters: Diamond Provenance & Craft Journey, Diamond Clarity, Cut & Polish and Craftspeople.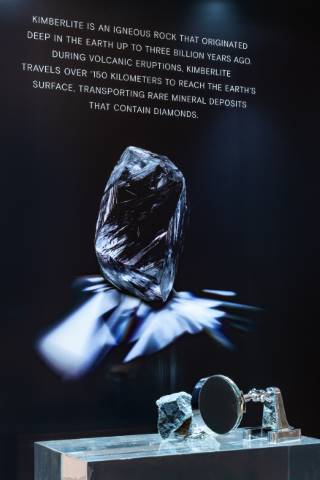 The Diamonds of Tiffany journey begins with Tiffany's commitment to responsible mining and diamond traceability. Tiffany's Diamond Provenance & Craft Journey initiatives cement its leadership and dedication to environmental and social responsibility. Only .04% of gem-grade diamonds meet the brand's strict quality standards and are responsibly sourced. In 2020, Tiffany became the first luxury jewelry house to disclose the countries and full craftsmanship journey of where its newly sourced, individually registered diamonds (0.18 carats or larger) are cut, polished, graded, quality assured and finally set in jewelry.
The storytelling journey continues with Diamond Clarity in a diamond "laboratory" with Tiffany Blue® microscopes. This immersive experience encourages the discovery and exploration of diamond clarity. Guests learn clarity is a measure of the purity and rarity of a diamond and is determined by the visibility of imperfections under 10-power magnification. Tiffany rejects any diamond with noticeable imperfections to the unaided eye.
Next on the journey, guests explore the importance of the Cut & Polishing of a diamond. The immersive experience reveals that cut is the most important of the 4Cs and is the key to unlocking the brilliance of a diamond. Guests learn that human hands have an integral role in the faceting process and see first-hand how Tiffany artisans meticulously cut and polish to maximize the beauty of a diamond.
This captivating exploration through Tiffany's unrivaled artisanal legacy continues by transporting guests to a recreation of the Tiffany Workshop in New York City, where they can observe the integral role that the Craftsmanship & Craftspeople play in the faceting process and how Tiffany's highly skilled craftspeople meticulously cut each diamond to maximize beauty and brilliance.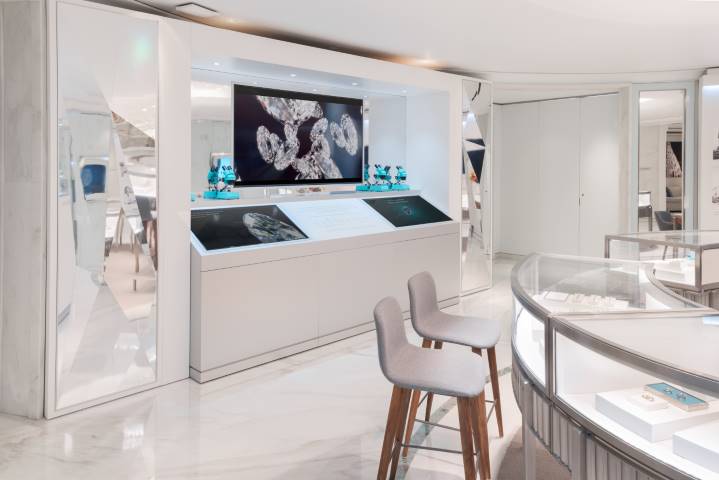 The "Diamonds of Tiffany" experience concludes with an opportunity to try on an assortment of Tiffany diamonds. Diamonds featured will include those from our Canadian mines as well as other mines from around the world. Tiffany sources many of its diamonds from two Canadian mines including Diavik and Ekati Mines in the Northwest Territories. The "Diamonds of Tiffany" experience will be on display at Tiffany & Co. in Toronto on Bloor Street, July 20, 2021 – December 2021.