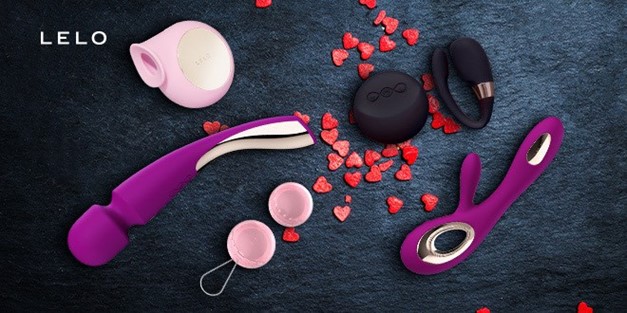 Finally, here comes a special day that everyone is looking forward to – Valentine's Day, a day of love and passion. If you haven't thought of a Valentine's Day gift yet, LELO toys are always an excellent choice for pampering yourself and/or your partner in a very sexy way. You can also  find inspiration for showing your love in the kitchen and making a romantic  dish  that will awaken your passions in a fun and sleepless night. In any case, whatever you decide to do for yourself or others, don't forget the true essence of Valentine's Day.
Valentine's Day is not about gifts, chocolates, romantic dinners, flowers, or even sex. It is also not the day of performing the annual "marital duty." It's a day dedicated to love, both for others and for yourself. Lately, we see how important it is to feel love for ourselves more than ever before. Now is an ideal opportunity to take some time for yourself and thank your body for allowing you to feel pleasure. Sila is dedicated to just that, and it's the gentle journey through which you build your climax that makes your head spin. Slow sex may be a little unusual or   new to you, but the moment you experience an orgasm from it, you will see that taking time is definitely worth it. Valentine's Day is about connecting with yourself, enjoying the moment, feeling every touch of the body. If you have a partner in crime, go ahead and focus on giving some love, satisfaction, affirmations, and respect. You will surely see the results of that connection throughout the year. Also, this is an excellent opportunity to  experiment,  so  if you've been putting off something all year, something new you just want to try… well, now indeed is your time to shine! There are so many different sex positions you can try to spice up your sex life, and there is enough for everyone!
To enhance your bedroom activities, invite Tiani 3 in the game because it's a perfect way of sharing pleasure. Sharing is caring, remember? You can also try to play with the beads or even
discover the advantages of candle foreplay. If this isn't something that makes your motor running, try role-playing. Think of some scenario with things and kinks that  excite  you, distribute the roles, and enjoy the show. For example, if you love the world of wizards, instead  of a magic wand, you can make magic with Smart Wand 2, or if you love the world of superheroes, Smart Wand 2 can also serve as a mighty Thor's hammer. Just be gentle; it's not   a real hammer! 😉
In any case, don't be afraid of Cupid's arrow! Especially if it's in the shape of Soraya Wave. In fact, the only thing you need to fear is that it doesn't miss your G spot. Oh, and don't forget! Valentine is not just someday in the year; it is the mood that can last all year long. Don't let the fire burn out!