Meet bebebark, the compact, day-to-night vegan handbag from french accessories brand LaFlore Paris. Designed as three bags in one, bebebark converts from a mini-backpack to a shoulder bag or crossbody to a clutch in seconds.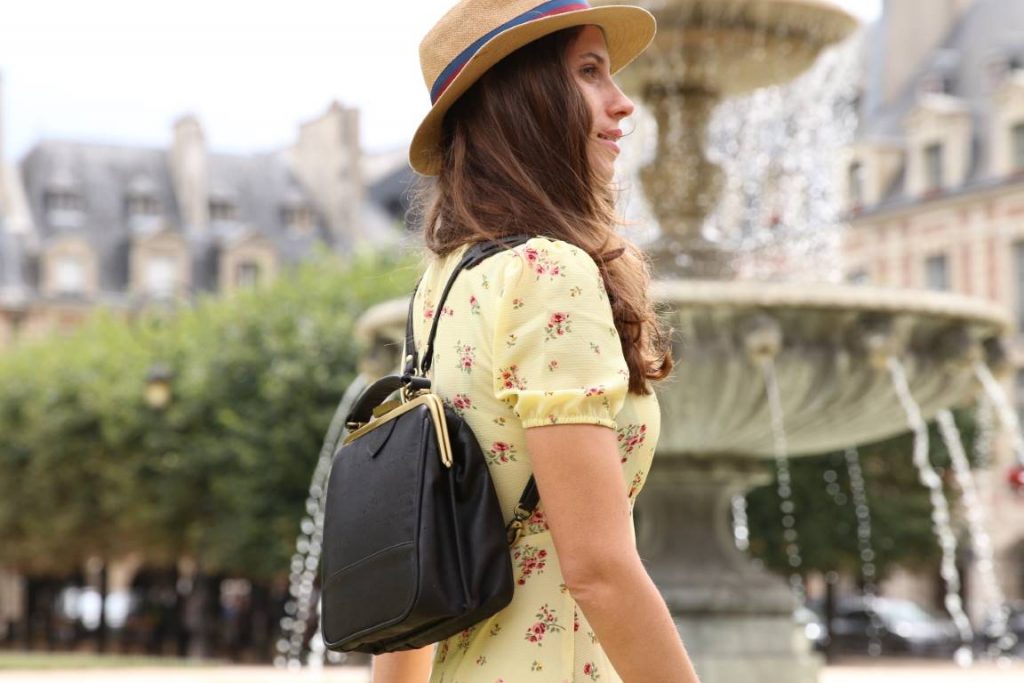 bebebark is handmade from premium, earth-friendly materials and handcrafted by skilled artisans. The design embodies the classic Parisian style combined with modern sensibilities and perfect proportions.
Features
Eco-Friendly Inside + Out: cork leather is vegan, cruelty-free, and sustainable. Cork is a zero-waste industry; the leftovers are turned into chipboard. The lining is made from recycled cotton.
Durability: cork leather is waterproof and 3x lighter than traditional leather
Unrivaled Organization: tons of pockets – a large zippered pocket at the center, a padded tablet compartment, an easy-access phone pocket, and a port built into the pocket for a charging cable
Style & Function: brass clamshell clasp opens 180 degrees for a wide, clear view into the bag and the new convertible system makes changing configurations a "snap"
You can find bebebark on Kickstarter NOW!