Warmth and sunshine have finally made their way to Canada and after such a long winter it's the perfect time to bring back our healthy habits and kick-start new ones.
Here are five easy adjustments you can make to your lifestyle to encourage a happy and healthy sunshine season:
Make better "on-the-go" choices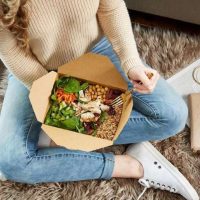 Summer means relaxing by the pool, trips to the cottage, and time spent with friends on the patio. However, it can also mean indulging in some unhealthy eating, and a few more "cheat days" than usual.
Fortunately, one of the latest trends is fast, fresh and healthy food. Restaurants like The Chopped Leaf offer healthy and flavourful options that are far beyond the boring two ingredient salads. Make "feel good food" part of your routine while on-the-go.
Bring more colour into your diet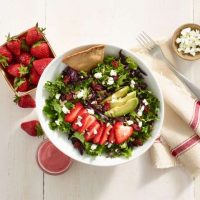 This summer, get creative, and experiment with colours! Pull inspiration from local in-season fruits and veggies. The more colour on your plate the better. Colourful fruits and vegetables offer a wide variety of tasty nutrients, giving you that extra boost needed for the longer days.
Get to know your grill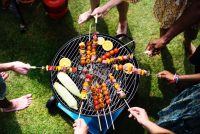 There's nothing like good times around the grill with an ice-cold beverage in-hand, but the typical burgers and hotdogs can become dull. This summer think outside the box and get creative! Explore new seasonings, try working with wood planks and proteins like seafood, and even flavourful veggie skewers to mix it up. Cooking on the BBQ is a great way to add smoky flavours without the use of additional fats and oils.
Be sure you're getting enough Vitamin D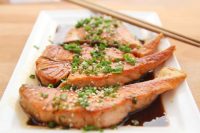 During the summer months we apply and re-apply layers of sunscreen which while protecting us from the dangers of UV-rays, also diminishes our absorption of vitamin D. This summer make up for the lack of UVB rays by working vitamin D rich foods like cheeses and egg yolk into your diet. Restaurants like The Chopped Leaf also serve "D" nutrient-rich proteins like tuna and wild salmon.
Make hydration a priority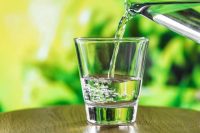 By far the easiest tip to maintaining a healthy lifestyle this summer is drinking lots of water. Keeping hydrated with the summer heat is more important than ever. Never leave the house without your reusable water bottle, and during happy hour try ordering a glass of water with your beverage so you can sip in-between drinks.