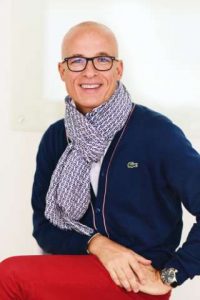 LACOSTE is set to unveil their third, concept store in Canada later this month. After a highly anticipated six-month wait, Lacoste is excited to open their boutique in Metrotown, Vancouver.
The Vancouver boutique will mirror both Toronto and Ottawa locations with the brands new concept design. The inspiration stems from the inside of a tennis locker, while incorporating a chic and sophisticated look and feel. As a tribute to Lacoste's French heritage and elegance, the boutique's innovative design fosters an exceptional customer-centric experience.
The elegance, style and lifestyle within the city was a powerful drive behind the brands strategy to open their third concept store in Vancouver. The Vancouver location is set to perform comparably to Toronto's Yorkdale location, which opened June of 2018.
Along with a more customized digital experience for Lacoste boutiques that is set to launch in 2020, customers can expect to see a loyalty program launch in the next two to three years.
"We have always been dedicated to ensuring a personalized customer experience for everyone that walks into our boutiques," says Lacoste Canada's General Manager Grégoire Brasset. "The new loyalty program is a way for us to maintain and build relationships with our customers, while creating an exclusive and VIP experience for those that have been longtime friends of the brand."
The loyalty program first hit the European marketing across Lacoste boutiques just over three-years-ago. "After a strong response from customers in Europe, we are excited to bring a more enhanced shopping experience to our Canadian customers."
Along with a strong focus on rebranding their own retail stores, Lacoste has been building strong relationships with other retail partners such as the Hudson's Bay Company, Browns and Foot Locker.
"We continue to see success by driving growth through our boutiques, however, through partnerships with other retailers, we're able to branch out and reach a new demographic while building our core demographic", says Brasset.
Although the brand is already thinking ahead of when to open a second boutique in Vancouver, Lacoste has been very strategic when choosing new locations "our strategy is not to continuously open door after door", says Brasset "but to choose the right place, the right time and most importantly, the right customer experience."
For more information: www.lacoste.com