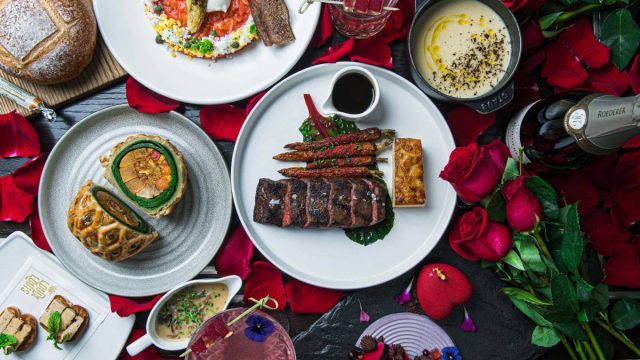 The St. Regis Toronto and LOUIX LOUIS would like to enamor your amour this February with its Valentine's Four Course Menu to Share. Whisk your loved one off their feet with a decadent four-course menu between February 11 – 14 for $199. The menu includes a standout selection of entrees featuring wagyu beef steak bavette, Baffin Island wild turbot 'en papillote' and winter vegetable wellington, and pre-mixed Midnight Blossom Cocktail highlighting The Botanist Islay Dry Gin 22 and The St. Regis Toronto's signature tea blend, a starter of choice, amuse bouche, dessert with family-friendly add-on options as well (see below).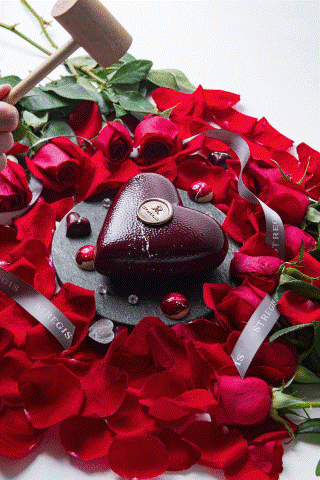 The St. Regis Toronto has also introduced the super-luxe Smashing Chocolate Heart, available February 6 – 15 with options to pick up from the hotel for $55 or for delivery through UberEats, SkipTheDishes and DoorDash for $65.
In-house pastry chef Gerald Tan created this gluten-free heart designed to be hit open with a mallet. Sure to open more than one heart, guests will be delighted to find delicious bonbon dark chocolate with Chambord ganache and zephyr white chocolate with mimosa ganache inside. All items are gluten-free, including the mendiants, which consist of white chocolate with feuilletine flakes, caramelia milk chocolate with cashews and raspberries and more.
For larger households, family-friendly add-ons are available.
Full menu can be found here.
Order requests can be placed HERE