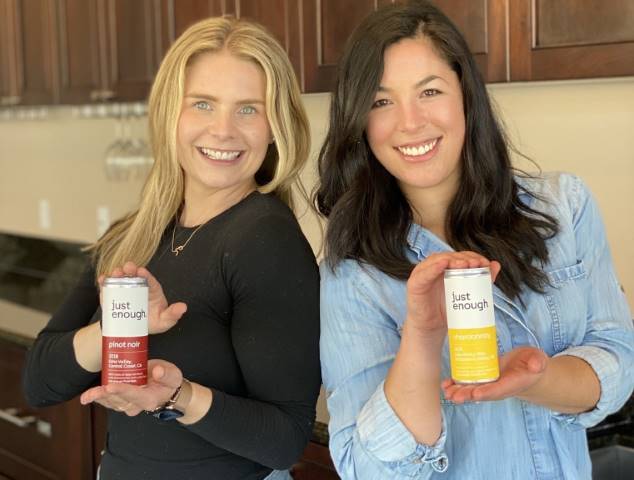 Whether it be in a glass or straight from the bottle, nothing screams celebration without a nice wine. But with the rapid rise of canned wine and its growth, winemakers are raising the bar. The canned wine options for wine drinkers are now endless.
The attention that canned wine is receiving is high, which is why companies like Bev, Babe Wine, Sans, Usual Wines, and Just Enough Wines are huge competitors on the market. All bringing a different variety of wine, these five companies are making their ideas come to life. However, Just Enough Wines is proving to come out as the best of the best.
Founded in 2020 by wine enthusiast Jessica (Jess) Hershfield, Just Enough Wines was created as a way for people to enjoy premium quality wine whenever, wherever, and with whomever they want.
"We ideally want to become the nation's leading seller for quality canned wine — this has always been our goal to be a nationally recognized leading brand", says Jess.
Just Enough Wines is a canned wine company that puts innovation and practicality into one, making the up and coming company come out on top. The company created a portable canned wine that had a more practical serving size – one can is equivalent to 1,5 glasses of wine – all while keeping everything environmentally friendly.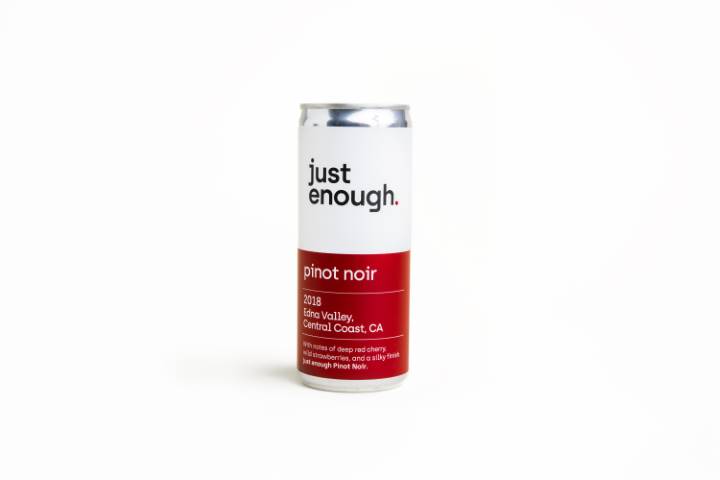 Though a new player in the wine industry, having only started selling in September of 2020, Just Enough Wines is evidently coming out strong. The company is proving to be the best canned wine company out of competitors.
In 2020, Just Enough Wines launched their Pinot Noir, Chardonnay, and Brut Bubbles, followed by a Rosé in May of 2021. They will launch new vintages of their Pinot Noir and Chardonnay in time for fall, along with a new edition of their Brut Bubbles for the holiday season.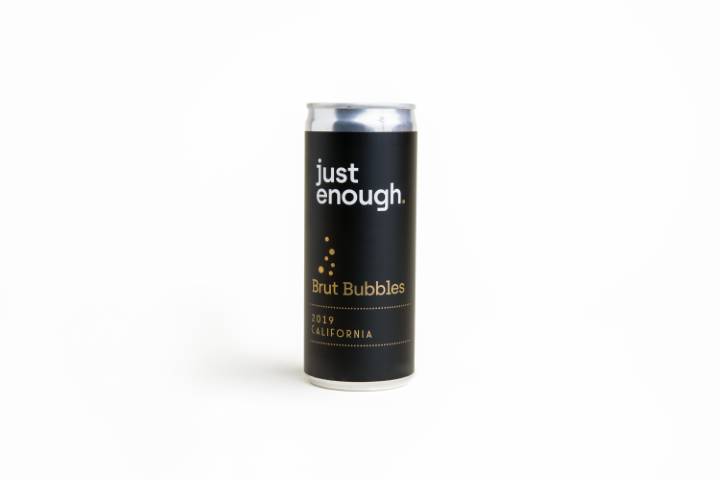 With sustainability at the top of mind, Just Enough Wines' aluminum cans are easily recyclable, and the reduced weight and packaging needed to ship cans helps in reducing the carbon footprint of shipping and producing wine. The brand is a member of 1% for the Planet, in which they partner with environmentally friendly nonprofits to donate 1% of their sales each year.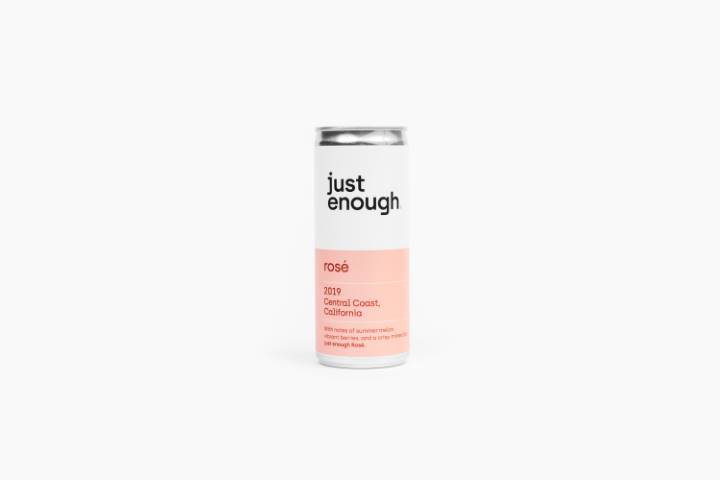 Since the canned wine sales have skyrocketed in recent years, Just Enough Wines is going to go far with their high quality of wine and modern branding. Soon enough, Just Enough Wines' canned wine might be the new glass bottles.