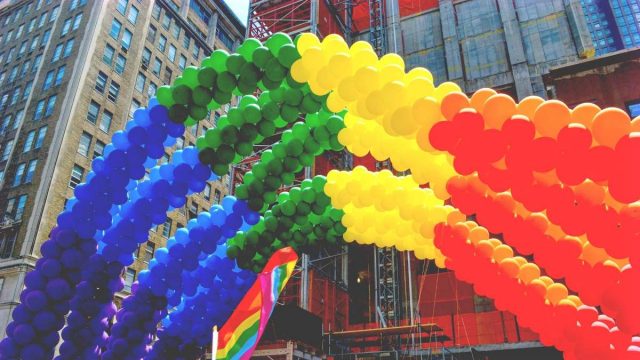 With Pride just around the corner, Nude Beverages is launching its limited-edition Pride Packs in two designs. After a successful debut of the Pride Packs last summer, the sugar-free, 5% vodka soda six-packs are returning to liquor stores across B.C., Alberta and Nova Scotia starting June 2.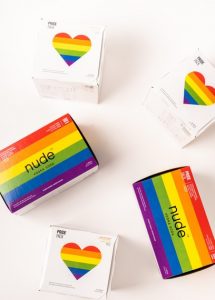 Each Pride Pack is stocked with a colourful array of Nude's fan favourites, including Black Cherry, Cran Raspberry, Classic Lime, Raspberry Lemon, Peach and Mango vodka sodas. Using clean ingredients, all Nudes are free of sugars, sweeteners and carbs. Products are crafted using triple distilled, gluten-free vodka, enhanced by all-natural flavours and only 100 calories per can.
Committed to giving back, Nude will donate a portion of all Pride Pack sales to Rainbow Refugee Society, a Vancouver-based community group supporting refugee protection Canada wide for people who have been persecuted based on sexual orientation, gender identity, gender expression (SOGIE) or HIV status.
"In the wake of COVID-19, many Pride parades and celebrations across the country have had to be adapted." says Maddy Amisano, COO of Nude Beverages. "We want to do our part to give back to the community while keeping each other safe."
Nude's multi-flavour, limited-edition Pride Packs will be available in provincial government liquor stores and private liquor stores throughout B.C. and Alberta starting June 2nd. The Pride Packs will debut in Nova Scotia NSLC liquor stores by the second week of June.
Outside of Pride month, consumers can find Nude's ready-to-drink cocktails across B.C., Alberta, Saskatchewan and Ontario, including various flavours of gin sodas and tequila sodas – the full product line-up is available online. In addition to giving back to the community through Rainbow Refugee, Nude donates a portion of every sale to animal rescue organizations and also supports COVID-19 relief through its COVID-Relief Fund. For more information about Nude, visit the website.