Created to enhance the benefits of Wella Professionals' Nutricurls haircare range, EIMI NUTRICURLS collection provides your waves and curls with the right level of nourishment for beautiful bouncy locks.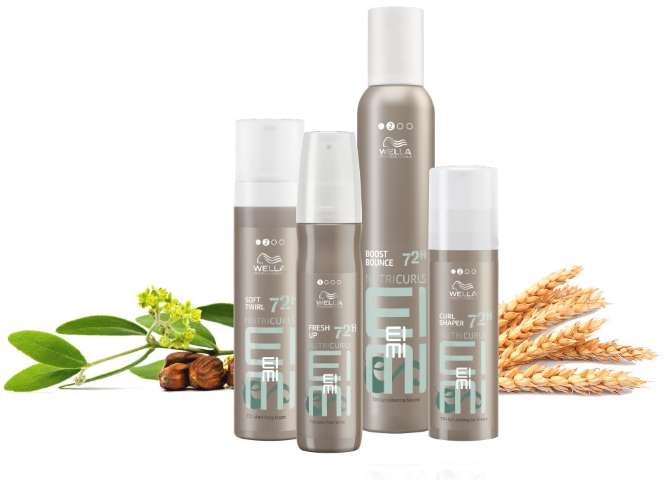 The EIMI NUTRICURLS collection offers different levels of hold to give your waves and curls definition, volume and style support for up to 72 hours!
The NOURISH-IN Complex with wheat bran extract and jojoba oil helps to make the curls defined, soft and manageable, while reducing frizz.
A complete line-up of 4 products for curly and wavy hair with different levels of nourishment and style support from EIMI. The EIMI NUTRICURLS collection is available at salons carrying Wella Professionals nationwide, Chatters and Amazon.ca