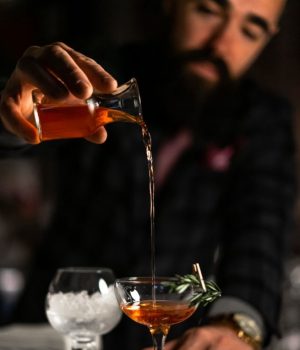 Q Bar at Fairmont Empress was named one of Canada's 50 Best Bars for 2020 by Canada's 100 Best. Rankings are based on a poll of 51 respected national judges. Q Bar is the only bar on Vancouver Island to make this year's list and one of just nine in all of British Columbia.
"Located in the most storied room in Canada's Castle on the Coast, with a creative cocktail menu, coastal inspiration and unobstructed views of Victoria's Inner Harbour, Q Bar is so deserving of this award," said Fairmont Empress General Manager, Indu Brar. "This is an impressive accomplishment by our Q at the Empress team."
Q Bar is home to inspired cocktails, artisan beers, locally crafted Empress 1908 Gin and the best BC Martini on the coast. Q Bar is a bold social hub located inside the elegantly restored Fairmont Empress – a 112 year old iconic hotel. Patrons can take a seat at the bar, or settle into a plush couch with friends, watched over by pop art inspired art installations of Queen Victoria.
The timing of this award announcement is perfect, as Q Bar reopens the same day as Fairmont Empress – Friday June 26, 2020 at 11:00am – to welcome back hotel guests and locals who crave great PNW food and covet a thoughtfully curated cocktail.
To learn more about Q Bar at Fairmont Empress, visit www.qattheempress.com.