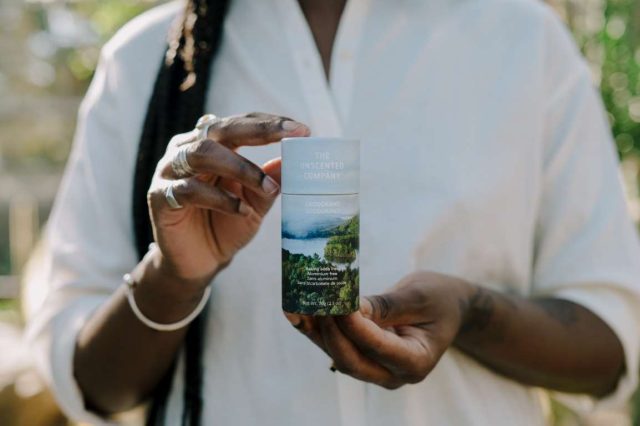 The Unscented Company is continuing to pave the way in sustainable body care by expanding their line of products with the launch of their newest product: the unscented deodorant. 
Committed to creating innovative lines of home and body care products that are completely fragrance-free, The Unscented Company's products are made from plant and mineral-based materials. Unwilling to compromise on quality, the Canadian-based brand formulated their deodorant to not only keep your underarms stink-free but also sweat-free while still staying moisturized. 
FAST FACTS:
100% vegan
Plastic-free packaging
Works to fight the cause of bodily sweat, rather than the consequences
INGREDIENTS:
Lactobacillus: a natural probiotic that balances the microbiome to prevent bad smell
Arrowroot powder: Used to keep the underarms nice and dry
Fatty acids, vitamins, and antioxidant-filled coconut oil and shea butter: Utilised to deeply moisturize and protect.