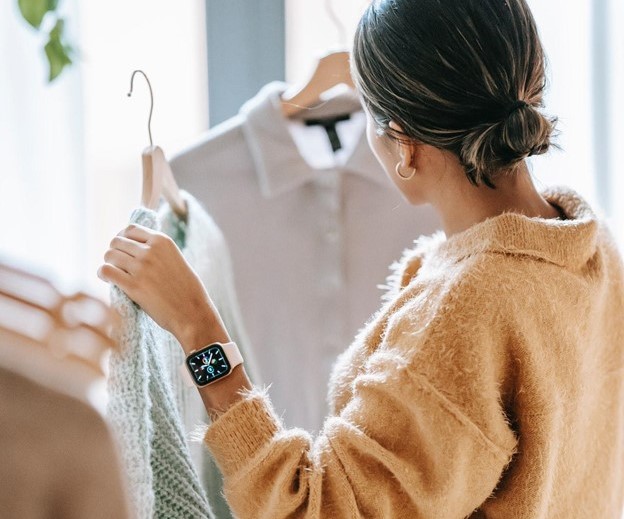 Customizing clothes has never been easier than it is today. Many people decide to turn their vision into a profitable online business, and a straightforward, solid idea is all they need. Whether you want to build a successful clothing line or just design a t-shirt model for a specific event, there are some things you need to consider, especially if it's your first time customizing clothes.
Nowadays, selling customized clothing is easier than ever due to digital printing, online marketing resources, and extensive distribution networks. However, creating clothing that attracts people requires thorough planning. If this is your first time customizing clothes, keep reading to find out what you should keep in mind before starting your customized clothing line.
Decide Who is Your Audience
First and foremost, it is important to decide your targeted audience. Will you customize clothing for young people, or is your vision better suited for older people? Or maybe you want to sell your products to people attracted to a specific style. Make sure you do your research before starting a clothing line. Moreover, always keep in mind that people usually buy customized clothing that fits their identity – your designs tell the world who they are.
Technical Aspects
When customizing clothes, you also need to pay attention to the technical aspects. Ok, you created a nice design with a cool print. How do you turn your vision into reality? Before choosing the suitable materials and printer, you need to research and find out how to make your own t-shirt, for example.
You can use different fabrics for your clothing and choose from a wide range of printing options. However, keep in mind that each type of fabric or printing style comes with an associated price tag. Of course, you want to sell high-quality products, but you also have a budget. Make sure you find a reliable on-demand printing and fulfillment company that can help you.
Build a Brand
If you customize clothing with the sole purpose of selling, you need to consider branding. A name for your clothing is very important, especially when pitching your clothing to a specific market. If you want people to become familiar with your brand and products, you must be consistent so that they will recognize you. Do not refrain from using your logo on the clothing you customize, and make sure you always have your targeted audience in mind.
Selling and Marketing Your Customized Clothing
You created terrific customized clothing, they arrived, and now you want to sell them. If you did not think of a marketing strategy, it is time to do that. When deciding the marketing strategy, the most important thing is to consider the costs involved. Although you have many options, you need to pick a marketing plan you can afford, and that converts.
Another aspect is related to where you choose to sell your customized clothing. One of the most common choices is to set up an online shop, and this is an easy method to sell your products, especially during the Covid-19 pandemic. Print-on-demand and drop shipping help you eliminate the need for inventory space.
Of course, you can also opt for a pop-up shop or showcase your products at different events such as conferences, fairs, or local flea markets.