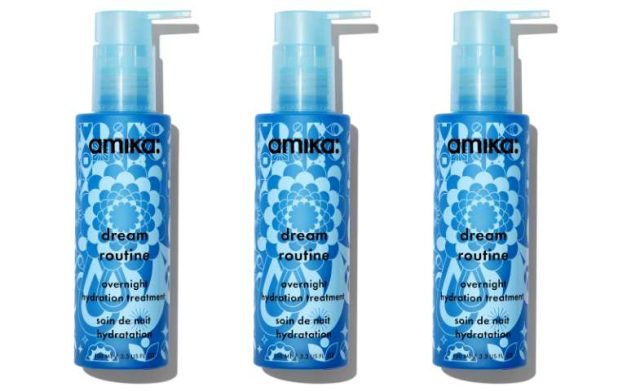 It's time to put dry hair to bed with amika's ultra-moisturizing dream routine overnight hydration treatment.
Like your tried-and-true night cream but for your hair, this overnight mask deeply moisturizes your mane while you catch some z's. infused with the ingredients of your dreams like hyaluronic acid, coconut water, blue algae, and sea buckthorn, this no-rinse treatment intensely moisturizes strands, resulting in hair that is 3x more hydrated by morning.
Dream routine overnight hydration treatment is perfect for all hair types.
Key ingredients
sea buckthorn – rich in vitamin c and a, antioxidants and healthy omega fatty acids, including the essential omega-7
hyaluronic acid – deeply hydrates
polyglutamic acid – helps to provide long-lasting hydration
blue/green algae – provides antioxidants to promote hair and scalp health
bio-fermented coconut water – nourishes and helps boost hair health
formulated without sulfates, parabens, phthalates, mineral oil, gluten, sodium chloride, petrolatum or artificial colors
vegan and cruelty-free.
Available at sephora and professional salons nationwide.