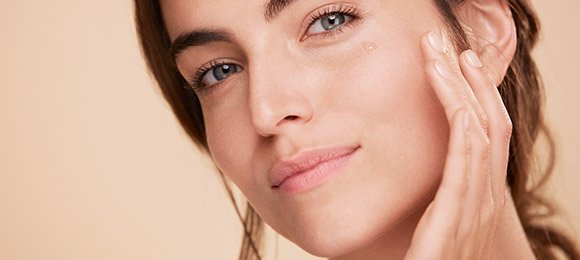 Summer-time skin means a light, radiant and warm glow but also, an adjustment to your skin care routine! 🌼
For an ultimate skin boost and instant reset, add the L'Occitane Immortelle Overnight Reset Oil-in-Serum and Immortelle Overnight Reset Eye Serum into your summer nighttime routine – the dreamy glow duo!
While the summer months can be pleasant, the extra exposure to sunlight paired with environmental aggressors and hours of mask-wearing can leave skin dull, dry and lackluster.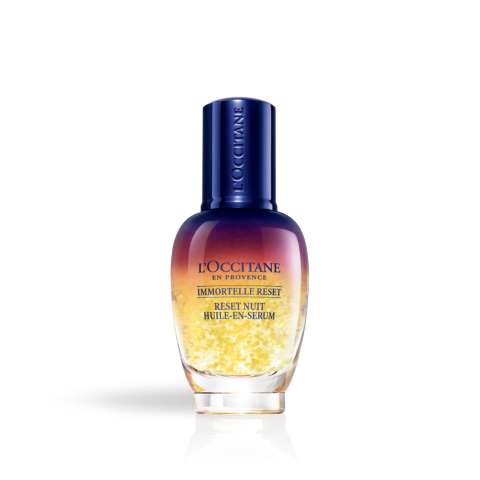 A warm-weather regimen requires breathable hydration, which is why switching to the Immortelle Overnight Reset Oil-in-Serum ($79) will adequately replenish the skins natural moisture levels and reveal a youthful and luminous glow. Comprised of a powerful trio of botanical ingredients including Marjoram Extract,Amcella Oleracea Extract, and Immortelle Essential Oil, this golden trifecta of skin-revitalizing ingredients work to re-awaken and instantly soothe skin! The patented Organic Immortelle Essential Oil targets the loss of firmness in the skin with its antioxidant and anti-aging properties for an instant recovery from long days spent in the sun.
While this powerful and lightweight formula will visibly transform your skin after one night, the Immortelle Reset Eye Serum ($65) is specifically designed to combat dullness around the delicate eye area, giving your eyes an extra hour of sleep! As the gentle and translucent serum glides on and melts into the eye area, the key ingredients help to reduce dark circles and reawaken the skin. The eye serum includes 1,600 golden bubbles of the Immortelle Essential Oil to minimize accumulated signs of fatigue and fight signs of aging. Along with the combination of Botanical Complex and Caffeine, the eye serum will illuminate your eye area, ensuring the focus is on your eyes rather than your face mask as we ease back into daily routines. Like beauty sleep in a bottle, the Reset Eye Serum will allow your eyes to sparkle and shine even from six feet away!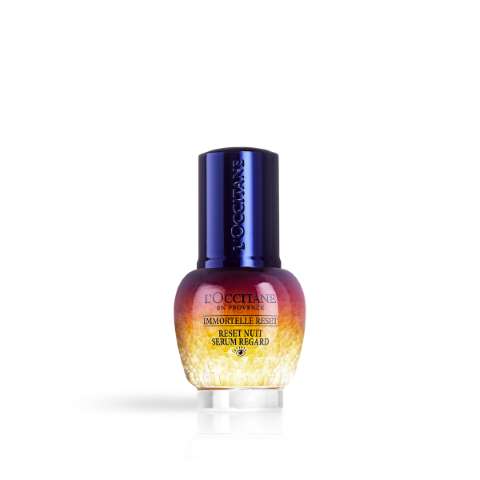 For a simple, soothing, and beneficial summer night-time routine, the Immortelle Overnight Reset Oil-in-Serum and Immortelle Overnight Reset Eye Serum will give skin the rest and recovery it didn't know it needed!
Both Immortelle the Overnight Reset Eye Serum and the Immortelle Overnight Reset Oil-in-Serum are available at L'OCCITANE boutiques nationwide and at ca.loccitane.com.