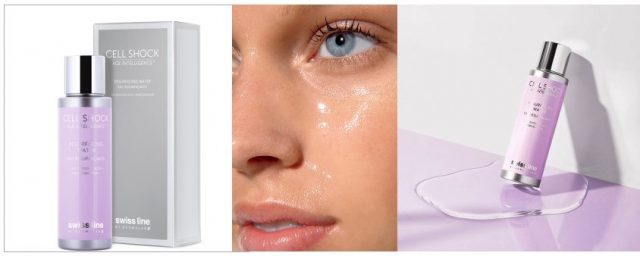 Start the new year off with Resurfacing Water, a multi-tasking product by Swiss Line. With this remarkable bed-time toner, you can effortlessly transform the look, feel and condition of your skin for the new year!
It helps to effectively sweep away dead skin cells, evens-out tone, helps the skin retain moisture, speeds-up cell turnover, and deals with excess oil and breakouts.
BENEFITS:
Visibly brightens skin after the first night's application
Retexturizes complexion, resulting in less lines and a refined texture
Boosts the efficacy of all other skincare you apply!
Paraben-free – Allergen-free – Alcohol-free – Oil-free – Colour-free – Vegan – Cruelty-free
For more information visit, swissline-skincare.ca.