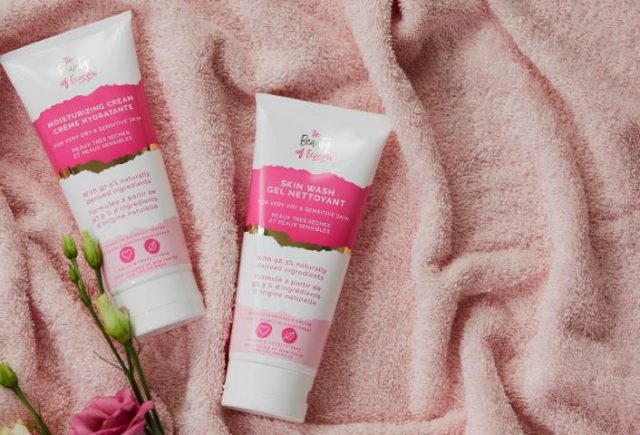 The UK brand, The Beauty of Eczema™, has officially launched in Canada! We would love to introduce you to their natural, vegan and cruelty-free 'Skin Wash' and 'Moisturizing Cream' – formulated for sensitive skincare warriors.
Skin Wash ($23.99 CAD/200ml): Visibly revitalize your body with this creamy, highly moisturizing Skin Wash, carefully formulated with 98.3% naturally derived, skin-friendly ingredients. A daily ritual of self-care. With Soothing Sweet Almond and Oat Kernel Oils for moisturization and *Rhamnosoft.
Moisturizing Cream ($31.99 CAD/200ml): Perfect for the face and body! Give your skin a daily dose of gratitude with this super luxurious Moisturizing Cream, carefully formulated to protect the skin's moisture barrier and boost hydration. Skin feels comfortable and cared for. With 97.9% naturally derived ingredients including, Natural Butters, Omega 3 & 6 and Oat Lipids for moisturizing effects and *Bioecolia®.
The Skin Wash and Moisturizing Cream are now available online and in Shoppers Drug Mart stores across Canada.