Nylah's Naturals, a young vegan brand for afro-textured hair, was reconised as the Hair Product Provider of the Year by CorporateLiveWire South England Prestige Awards. This award recognises the work of small and medium-sized businesses that have demonstrated excellence in their market over the past year. This impressive recognition comes right in time for Black History Month, making it even more inspiring for black-owned brands.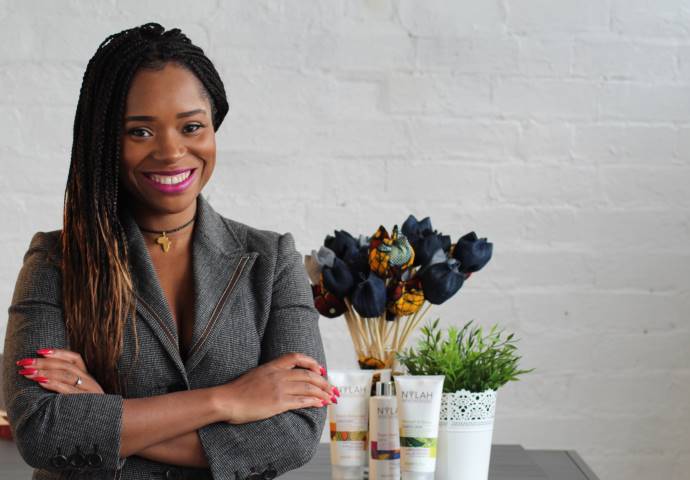 "Since the foundation of Nylah's Naturals, we always strive to provide the best quality products to our customers, making a promise to create all-natural, healthy, and sustainable hair care that highlights the beauty of afro-textured hair. We are extremely excited and grateful for this recognition as the Hair Product Provider of the Year." – says Kam Davis, Founder and CEO of Nylah's Naturals.
After founding Nylah's Naturals in 2013, Kam spent several years rigorously researching developing – collaborating with a cosmetic scientist, a trichologist, and a traditional herbalist- in order to refine the perfect non-damaging formula. Nylah's Naturals was founded on the promise of giving the very best nature has to offer by only using 100% natural, sustainably sourced ingredients. Using cold-pressed oils, instead of refined oils in hair care, preserves the hair's naturally occurring healthy fatty acids, nutrients, vitamins A, B, C, and E, and minerals. The result is a science-proven, hypoallergenic product that celebrates the natural, healthy beauty of afro hair.
Afro hairstyles have always been a part of the identity of the Black community, bringing together tradition and individuality. For many years Black women were forced by mainstream beauty standards to straighten their hair, which ended up causing extra damage and breakage. This Black History Month, there is an opportunity to especially highlight the natural beauty of afro-textured hair, reminding Black women of their uniqueness and authenticity.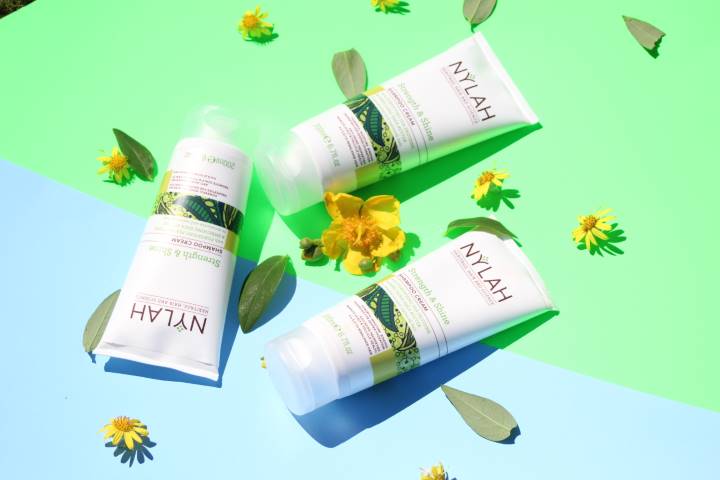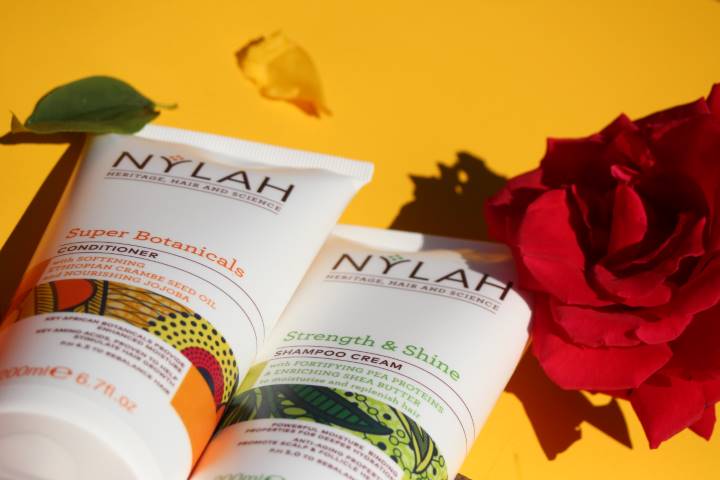 Celebrated in the UK every October since 1987, Black History Month champions the history and achievements of the Black community, and educates on Black heritage and culture in Britain. This year's event is especially significant, given the importance of Black Lives Matters protests that were held across the world, following the death of George Floyd. 2020 has been a tough year, especially for the Black community, and this month Nylah's Naturals celebrates the importance of self-care and giving a priority to one's own psychological and physical health.
"Nylah's Naturals has always been personal for me. I started with a desire to give my daughter the best tools to highlight her beautiful afro hair and feel unique and powerful," – continues Kam Davis: "Just as I educate her on the ways to care for and highlight textured hair, I also do it for our customers. We regularly host educational sessions and workshops to help Black women learn the best practices to make their hair shine."
Nylah's Naturals offers a line of afro hair care products, from all-natural shampoo to hair care teas, and is constantly expanding by adding new products. During the month of October, use code "BHM" to receive a 30% discount on Nylah's Super Botanicals Conditioner.