Like all good things in life, it started with sex. FRIDA ROME is a conscious luxury brand founded by unconventional newcomers Rebecca & Natalie. Two women whose life-long friendship began when they were caught in a debate about sexual politics in a canteen in Manchester, England.
Rebecca and Natalie's like minded impulse for unreserved fun (combined with their sheer determination to do something daring in the fashion industry) spurred them to go into business together and create their debut accessory; The WEEK/END.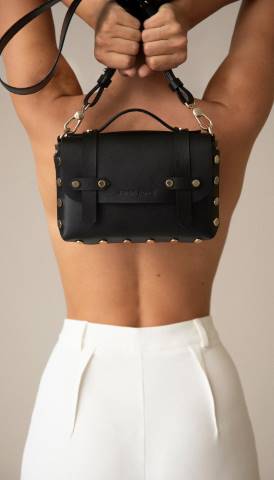 The WEEK/END is a versatile, conscious luxury crossbody with a wealth of features, and one in particular that stands out; the brand's signature detail; a hidden label containing an erotic chapter written for women, by women. (Rebecca and Natalie remain tight lipped about the author's true identity, however).
"Ultimately, we were inspired to create a handbag for women like us, who have a thirst for life." Says Natalie, co-founder. "The erotic story is a way to inject our rebellious spirit into every single WEEK/END handbag."
"After we came up with the idea, we thought 'well, we guess our bag could be the first one to be worthy of an 18+ certificate!'" added Rebecca, co-founder. "We love the idea of it standing out and causing a stir – it's very Frida Rome!"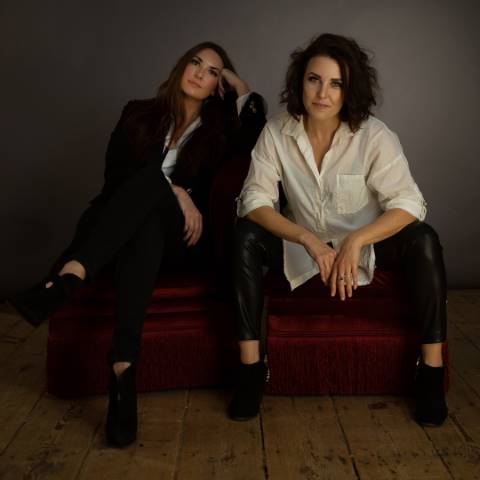 This concept certainly adds an air of mystique to a vegan handbag when compared to the rest of the market. But the seductive snippet is just the beginning…
The erotic chapter is taken from a tastefully titillating short story, aptly named 'The Weekend'. Exclusive access to the full-length tale will be gifted to every customer, available via a personal log-in on the brand's website, through an enticing VIP section – 'FRIDA ROME Midnight'.
These businesswomen are celebrating femininity from a refreshingly cool perspective. As their ethos will tell you: FRIDA ROME embraces a woman fully, with all her contradictions; she is masculine and feminine, complex and effortless.
This ethos led them to coin their key tagline; "Sophisticated on the outside, Naughty on the inside" – which succinctly describes the design of their handbags too. It's a slogan the WEEK/END truly embodies.
If you want to bag yourself a WEEK/END crossbody, visit fridarome.com.
Check out more on their web & social:
WEBSITE: www.fridarome.com
INSTAGRAM: @fridarome
FACEBOOK: @fridaromebrand