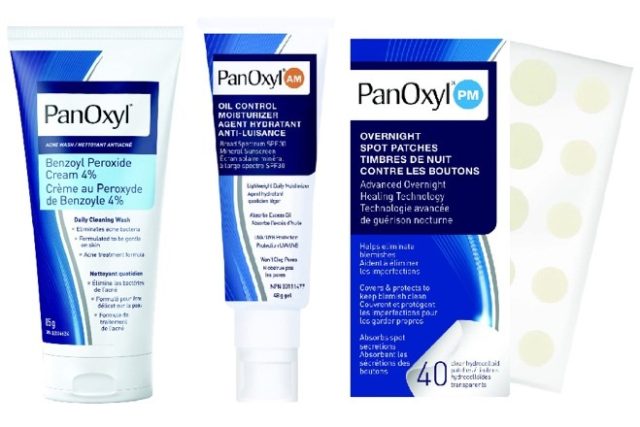 PanOxyl's acne solutions are simple yet effective so you can get clear skin results without the hassle.
You don't need a complicated skincare routine to see clear results, fast! Whether your skin is acne-prone or you're dealing with a pesky breakout, PanOxyl has launched its three hero products to help reveal your best-looking skin. 
PanOxyl Benzoyl Peroxide Acne Creamy Wash: PanOxyl acne wash uses the power of benzoyl peroxide to kill acne-causing bacteria fast, while clearing existing acne and helps prevent future breakouts. Dermatologists recommend benzoyl peroxide because it's an effective medicine backed by science.
PanOxyl Oil Control Moisturizer: Gain control of oily skin with the new PanOxyl Oil Control Moisturizer. This 3-in-1 daily moisturizer absorbs excess oils, moisturizes ,and hydrates, and helps protect skin from harmful UV rays using only mineral sunscreen SPF30 active ingredients.
PanOxyl Overnight Spot Patches: For those times when the blemish has to go…and fast. PanOxyl Overnight Spot Patches help eliminate blemishes while you sleep. These clear hydrocolloid patches are safe for all skin types and are designed to help eliminate blemishes and prevent picking, which can lead to scarring.