Summer is in full swing, and you know what that means: sweaty, shiny skin from the hot and humid weather. As the temperatures rise, many Canadians are faced with problems like sweat-induced clogged pores, sunburns, and dark spots.
As skin changes when the weather gets warmer, transitioning your skincare routine is vital to protect, nourish, and hydrate your skin to keep it glowing during the summer months. Whether you are looking to achieve the summer glow of your dreams or hydrate your skin, Aveeno® Canada has products to help your skin survive (and thrive) throughout the season.
To help you care for your skin during the warmer months, we've rounded up some products from Aveeno® Canada to combat summer skincare challenges: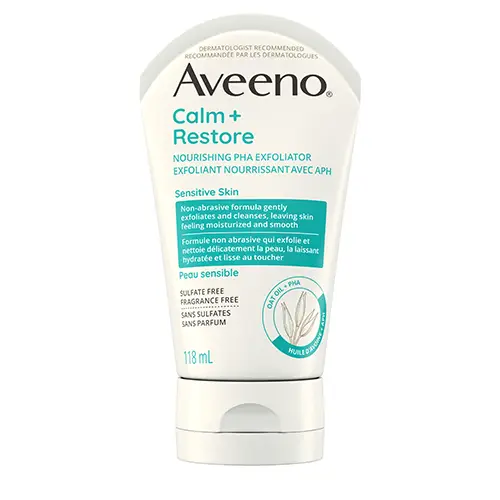 Exfoliate your skin! A facial cleanser and exfoliator that is able to gently remove all the dirt and grime from the skin is very key during summer. Formulated with hydrating polyhydroxy acid (PHA) and nutrient-rich oat oil, the newly released Aveeno® Calm + Restore Nourishing PHA Exfoliator is a great option for sensitive skin as it gently cleanses and renews the skin's surface to reveal a refreshed complexion.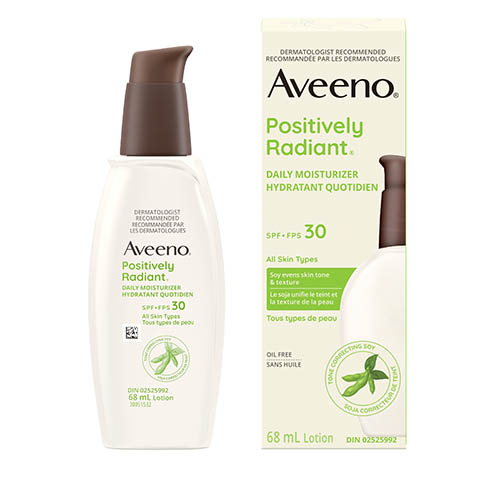 Less is more in the summer! Find products that are multi-use, like the Aveeno® Positively Radiant Daily Moisturizer SFP 30, which not only reduces the look of dark spots on dull, uneven skin, but also doubles as a sun protection product. Formulated with soy extract, it is clinically proven to improve skin tone and texture in just four weeks. With broad spectrum SPF 30, this moisturizer also protects the skin from sun damage, and is wearable under makeup.