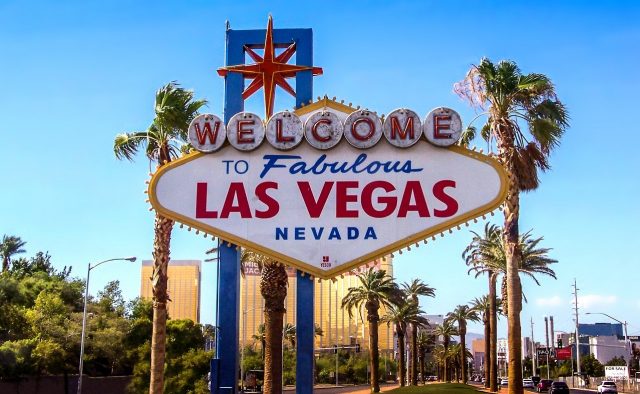 Las Vegas is known mostly as something of a raucous vacation destination. People go for reunions with old friends, bachelor and bachelorette parties, and weddings. Sometimes it's a place for anything-goes company retreats, and sometimes people go specifically for a given event like a boxing match or major concert. Arguably the city's best attribute however is its ability to make you feel like a pampered prince or princess. Between suites, spas, shows, drinks, dining, and even world-class shopping, it's a city that can turn you into royalty if you're willing to spend to enjoy that feeling. To that point, we've gathered together a small list of some of the best ways to relax in Sin City, and enjoy a vacation focused on wellness and indulgence rather than just festivity.
1. The Mandarin Spa
You could just about forget the rest of Vegas and hop from one spa to the next if you really want a pampering experience. The city has the best of the best in this regard, and each resort offers its own facilities and treatment styles. If you're looking for the top spa in Vegas though, the one at the Mandarin Oriental hotel is definitely in the conversation. Meant to reflect the atmosphere of Shanghai some 100 years ago, yet somehow with a state of the art feel as well, it's a two-floor spa in which relaxation reigns and treatments are otherworldly. You won't be disappointed.
2. The Bally's Penthouse
Suites in Vegas are absolutely incredible, and can make you feel like royalty in about the most literal sense possible. Unfortunately you typically have to pay about what you might guess for that kind of experience. However, the Bally's penthouse suite is a steal, relatively speaking, such that it's expensive but not completely ludicrous. For this reason alone this suite – which is a massive, luxurious, and comfortable space overlooking the city – should be considered as one of the better ways to pamper yourself in town.
3. The Wynn Buffet
Buffet dining has somewhat surprisingly become one of the main highlights in Vegas. There are plenty of ordinary restaurants as well, and some of them are famous around the world. The buffets are more unique however and reflect the high-end excess of the city. As with spas there are plenty of good options, but the Wynn buffet has been voted the best in Vegas on multiple occasions. Part of this is because the layout of the room and the food tables is gorgeous and opulent, but an unrivaled spread of foods doesn't hurt either.
4. The Caesars Pools
The Caesars pools are a little bit more ordinary than the other highlights mentioned here, and sometimes they can be somewhat crowded. However, if you allow yourself to get caught up in the surroundings – built to resemble ancient Roman monuments – you can feel a certain sort of relaxation at these pools that just seems heightened. Playfully at least, you might just feel like an old world goddess.
5. The Shops At Crystals
Somewhat like buffets, the shopping in Vegas doesn't get talked about as much, but tends to be a main attraction once people are there. And the Shops at Crystals at the Aria resort are the best the city has to offer. One write-up describes them as glamorous shopping surrounded by water displays, gardens, grandiose floral arrangements and more – not to mention some of the biggest name brands in retail in the entire world. You don't necessarily have to be a shopaholic to feel special walking through this mall area and soaking up the surrounding luxury – perhaps en route to a massage at the Aria's spa, which is also sensational!