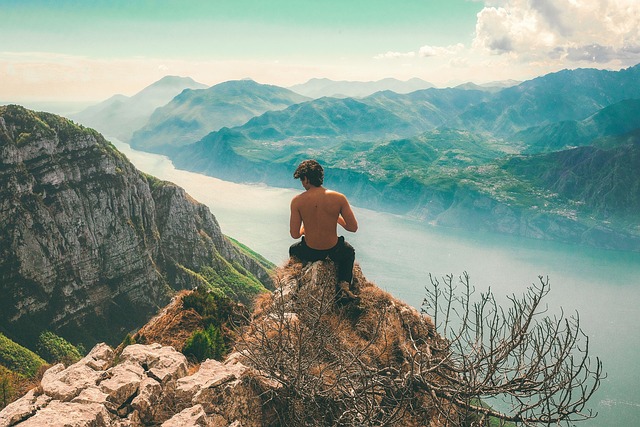 Young Canadians are prioritizing traveling this spring, despite dull economic outlook. Even as the economic outlook is far from sunny, Canadians aged 18-34 (42%), 61% of Gen Z and a third of Millennials (32%) plan to travel this spring according to a new Scotiabank survey.
Overall, nearly one-in-four Canadians (23%) say they're planning to vacation this spring, with another 17% considering travel. Among those officially planning a trip, the majority want to venture internationally (53%), while 42% plan to stay within Canada's borders. What's more, younger Canadians (aged 18-34) are mostly looking to travel domestically (53%), while Canadians aged 35-54 (58%) and 55+ (70%) are looking at an international destination.
The survey data confirms that Canadians are excited to leave winter behind and embark on a fun vacation. With its many features and benefits including complimentary airport lounge access and no foreign transaction fees when shopping abroad (exchange rate still applies), the award-winning Scotiabank Passport® Visa Infinite* is the credit card that can help them get to their set destination.
"In anticipation of March Break and the spring travel season, we're seeing a strong desire from Canadians from coast-to-coast wanting to get out and explore the world again," said Laura Scheck, Vice President of Credit Cards at Scotiabank. "Our data shows us that Canadians want to travel both internationally and within the country and the Scotiabank Passport® Visa Infinite* can help. With an array of unique travel rewards and benefits, including no foreign transaction fees, comprehensive travel insurances+, and complimentary airport lounge access, Canadians can explore with peace of mind."
When asked of the following four main features which one they consider a must for a travel credit card, survey respondents planning on using their credit card to pay for an upcoming spring trip cited they would take most advantage of redeeming points towards the cost of the trip (45%), travel insurance benefits (44%), no foreign transaction fees (14%), and airport lounge access (10%), while 14% of respondents cited other features.
"With so many credit cards on the market, it's critical to offer something to Canadians for all their travel needs, including flexible ways to earn and redeem points, travel insurance, no foreign transaction fees, airport lounge access and beyond," said D'Arcy McDonald, Senior Vice President of Retail Payments and Unsecured Lending at Scotiabank. "The Scotiabank Passport® Visa Infinite* helps Canadians stretch their dollars in order to make the most of their trip after such a lengthy period of travel restrictions and roadblocks."
With the Scotiabank Passport® Visa Infinite*, Canadians can earn 3X the Scene+TM points to redeem towards their next getaway through the expanded Scene+TM loyalty program for every dollar they spend on their card on eligible grocery purchases at over 1,100 participating Empire store brands across Canada including Sobeys, Safeway, IGA, Foodland and more. Cardholders can also earn 2X the Scene+ TM points on other eligible grocery purchases, daily transit, and dining and entertainment purchases so redeeming points towards an upcoming vacation can add up quickly.
There are virtually limitless travel perks included as a Visa Infinite cardholder through the Visa Infinite Hotel Collection, the Visa Infinite Dining and Wine Country program, Visa Infinite Concierge service and the Visa Airport Companion Program with airport lounge access and six complimentary lounge passes per year. Additionally, with the Scotiabank Passport® Visa Infinite*, cardholders are not charged the usual 2.5% foreign transaction fees on foreign currency purchases made online or when shopping abroad (exchange rate still applies).
Other highlights from the 2023 Scotiabank Spring Travel Poll:
Demographic breakdowns: When it comes to credit card perks, younger Canadians are more likely to say they plan to use their loyalty points to pay for their spring travel plans through travel redemptions (14%), compared to their older counterparts aged 35-54 (5%) and 55+ (10%).
For Canadians who want to learn more about planning that next big vacation and taking advantage of the features and benefits included with the Scotiabank Passport® Visa Infinite*, visit HERE.