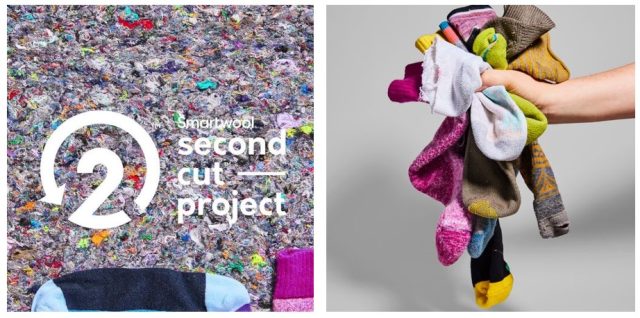 Smartwool has set a north star to be climate positive by focusing on regenerative materials and circularity, including designing products (to be loved and last!) that can eventually be recycled and enter systems that extend their lifetime.
Go far (and green!) and feel good with a brand that believes in preserving our one-of-kind planet with the goal to shift towards a more circular business model with their first circular designed product launch, The Second Cut™ Hike Sock, coming soon!
In celebration of Earth Day, Smartwool is partnering with retailers across Canada to collect and recycle old socks and turn them into new goods through their Second Cut™ Project Take Back event. The project is collecting any and all socks and is proud to share they that've collected over 740,000 to-date!
You can drop off your unwanted socks at a participating Smartwool dealer until May 2nd – see here for locations across Canada.
"Sustainability is a core part of the Smartwool brand and our culture. In addition to making our products more sustainable, we actively support environmental groups, including POW and CPAWS in Canada. As an outdoor brand, we must advocate for the planet and protect the spaces where we play. Our employees are encouraged to get involved with our advocacy efforts as well as support sustainability actions in the office and at home, including recycling, composting, and biking to work." — Alicia Chin, Sustainability & Social Impact at Smartwool