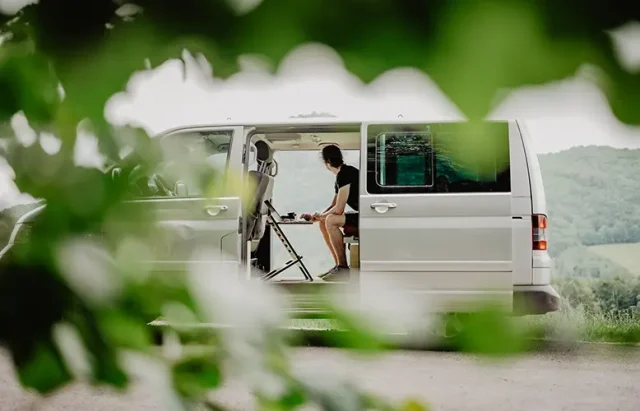 A national survey conducted by Montreal-based travel company FlightHub has revealed a significant change in the professional landscape. By interviewing 2,000 Canadians, this study highlighted a marked evolution in the aspirations of young Quebecers. They no longer view employment as the only way to ensure financial stability and advance their careers. They now favor working methods that include travel. Unlike previous generations, focused on financial stability and professional advancement, young Quebecers are increasingly adopting the "travacance" trend, which combines work and leisure.
A desire for elsewhere
According to the survey, half of Quebecers (51%) aged between 25 and 40 are seriously considering combining work and travel abroad. Some are even planning extended stays of several months in international destinations. These participants clearly expressed their desire for extended travel, defining 44 days as ideal if they had the opportunity to work from abroad. This shift in vacation preferences highlights the growing importance of leisure and relaxation in the lives of young workers. Reasons cited for this trend include the opportunity to take longer vacations, break from daily routine, explore new cultures and visit relatives abroad.
"Travacations": a synergy between travel and work
A new trend is therefore emerging: that of "travacations" or hybrid working from foreign destinations. According to the FlightHub survey, 46% of Quebec residents indicated that a company's policy regarding working abroad would influence their choice of employer. This preference is even more marked among the younger generation, even reaching 71% among Millennials and Generation Z. At a time when 76% of Boomers reject this new approach, and 51% of them also say they feel incapable to work while traveling, changes in work habits and in the approach to travel to work are becoming clearer.
Travel as an employee benefit
In light of the data mentioned above, many companies are looking to attract and retain employees by offering them more benefits, including better access to travel services. Christopher Cave , CEO of FlightHub, adds: "At FlightHub, we position ourselves as a versatile partner for employers, not only in enabling their staff to work remotely abroad, but also for those encouraging employees to travel during their free time and to rest. Recently, we introduced a program allowing companies to provide their employees with access to preferential rates for travel. Designed to promote a balance between personal and professional life, our proposal aims to make travel more accessible to everyone and find solutions adapted to all working styles.