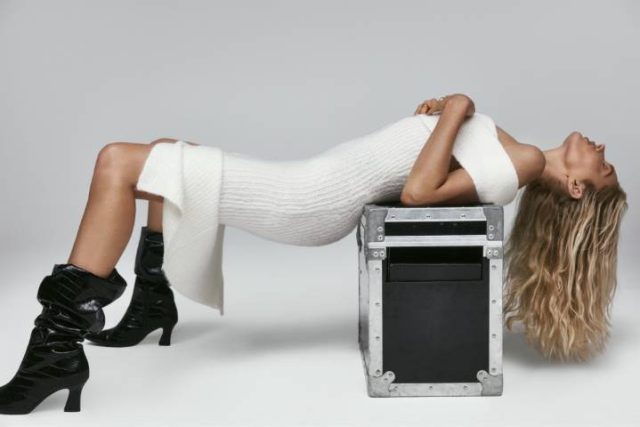 4th & RECKLESS presents their exclusive 4th studio campaign with global style icon Elsa Hosk. Elsa Hosk injects new life into timeless classic styles: covetable limited-edition looks to mix and match through day and night. Pieces to empower self-expression, rendering the perfect contemporary capsule collection.
Designed as a versatile, lasting wardrobe with a difference, this range is refined and chic, bold and beautiful, where every item can be styled again and again. The line unites sharp, endlessly wearable tailoring with elevated design accents and playful power prints. From high-drama, double-breasted suits to high-impact party pieces, statement zebra print trousers to cool metallics to dress up or style down. All accompanied by sleek leather pieces, block colour outerwear and elevated wardrobe staples you won't want to go without.
Inspired by and designed to capture Elsa Hosk's eclectic and creative sartorial style, this rule-breaking range is an alchemy of style and form: cool, covetable, carefully curated, a cut above. From concept sketch to final stitch, the British design studio has taken an artful approach to deliver a collection that celebrates the free-spirited, empowered modern girl, and deliver stand-out pieces that are as confident and strong as the women who wear them.
'Being the face of this 4th & Reckless campaign has been really exciting, the energy on set was brilliant and I loved working with the team. The range compliments my style and personality perfectly, it's effortlessly cool. I am so proud to be the face of the new 4th & Reckless campaign. The design and energy of this collection makes for a standout range of easy to wear statement pieces.' – Elsa Hosk 'We are thrilled to announce our new campaign featuring Elsa Hosk. Supermodel and former Victoria Secrets Angel, Elsa is extremely credible and a style icon who we feel epitomises the 4th & Reckless brand. The styles in the collection, we believe, have captured Elsa's style perfectly.' – Pawan Khosla, CEO
A love affair with design; this new collection featuring Elsa Hosk upholds all 4th & Reckless brand values. With quality fabrics throughout, it was carefully created using our transparent supply chain. Renegade to fast fashion, our philosophy is to create longer lasting, considered collections. Want of quality, style and collaboration alongside our creativity saw the rise of a unique offer to our community. More than just clothes, our collections represent a lifestyle.
From sketchpad to fruition, the collection is a culmination of expert design with a playful touch and outstanding quality that represent the ethos of our Brit-based operation – enhanced by Elsa Hosk, bringing Swedish, cool-girl style to every piece.