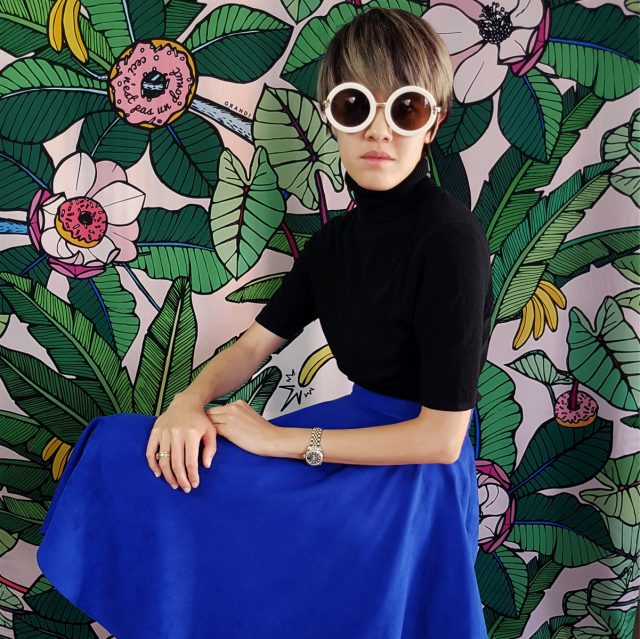 On September 21st, at 5:30PM, Atelier GRANDI will present its spring-summer 2019 demi-couture collection, PRISMANIA. on the runway of Vancouver Fashion Week.
Imbued in artistic details, this capsule collection is an exploration of the daily shenanigans of the quirky art mistress. She is sophisticated, bold, creative; she is inquisitive and uses her savoir vivre and styling choices to ask provocative questions.
This demi-couture collection features a pop art interpretation of the chinoiserie art form. The large-scale, graphic print pattern, designed and produced by GRANDI in house, hosts a variety of surrealist surprises for those with sharp eyes.
"Art washes off the dust of daily life from our souls, as Picasso famously quipped; it gives us perspective to look forth to a new day with a slightly more thoughtful and meaningful lens." says designer dressmaker Grandy, "Designing clothing that reflect the element of art is always top of mind when I create my collections."
The pantone colour palette makes each pieces in this collection compelling to stand alone yet effortless to mix-and-match.
Based in Vancouver, GRANDI is known for its striking artistic details and timeless silhouettes. All of the GRANDI demi-couture pieces are handmade, in limited quantities, in our Vancouver atelier – with the trappings of traditional couture craftsmanship, and the accessibility demanded by our modern daily lives.