As summer approaches, many people re-evaluate their goals and fitness routines and unfortunately, it's also often a time of over exercising and extreme dieting in the pursuit of a beach "ready" body.
With recent studies showing that 73% of people have negative feelings about their body image,  Fitness World, the BC-based gym, is committed to championing healthy conversations about the relationships we have with our bodies.  To better understand body image anxiety, the importance of fitness in supporting mental health, and ways to take charge of mental and physical wellbeing, we've rounded up information and tips from Fitness World's Director of Fitness Classes, Ingrid Knight-Cohee: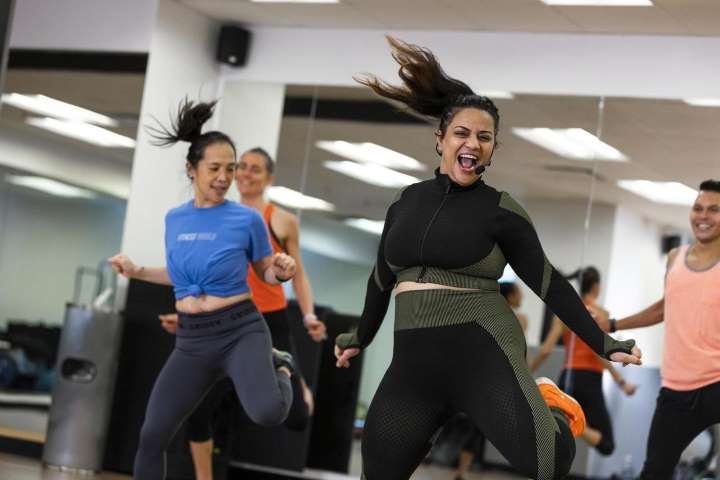 Try a Class Joining a group fitness community can help ease anxieties and increase comfort levels, while boosting confidence through fitness. Instructors are available to support participants feel confident and encourage success with long-term fitness routines. Pro-tip: arrive early to class to ask questions and get settled in with the equipment and space. This can also provide 'breathing room' to ease stress levels and adjust to the studio setting.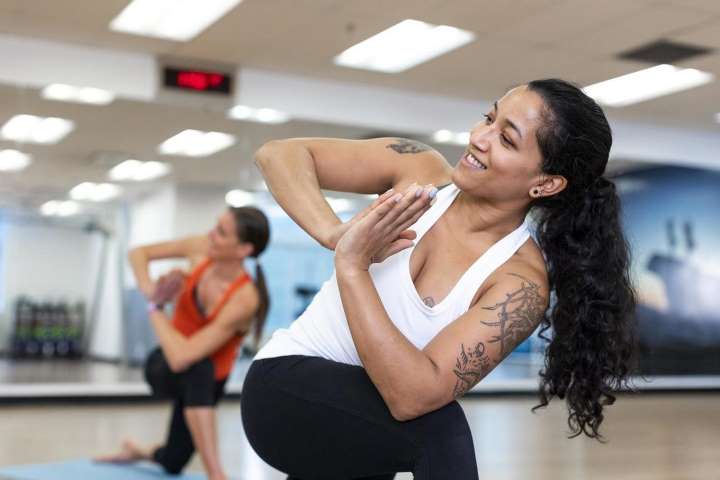 Take a deep breath Stress stemming from social pressures can really weigh on someone. Stress can easily become anxiety if not managed, which can develop into larger health issues. Mind-body practices like meditative yoga can help reduce stress, lower blood pressure, and decrease heart rate. Those new to yoga practice can find a style that works for them, like Fitness World's Body in Balance or Yoga Earth classes.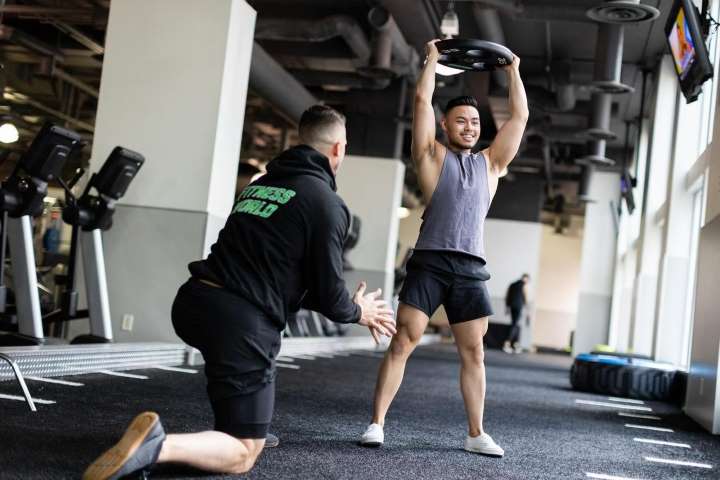 Find what works for you Fitness is not "one-size-fits all." Sometimes anxiety stemming from fitness comes from feeling intimidated by equipment and not knowing where to start. Working with a trainer can ease stress by providing insightful and impactful training sessions that are customized to achieve long-term personal fitness goals. Fitness World offers free initial Goal Sessions to work with a Certified Personal Trainer, who can help define goals and a plan to achieve them.