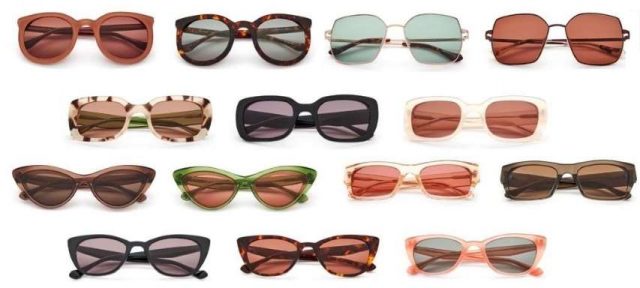 Get them while you can! Gemma Styles X Kenmark, whose pre-order sold out in record time, is officially available to shop now!
Beyond boasting an insta following of over 5.8M, a Rock star of a brother and an impressive journalism career, Gemma Style's is adding eyewear designer to her resume. The second collection between the influencer and eyewear brand features five new styles and updated colorways of drop ones most popular pair.
Creating a collection that is as classic as it is cool, Gemma prioritized sustainability by selecting an energy conscious factory that generates at least 80% of electricity from solar panels. In addition, Kenmark orders each style in low quantity runs to minimize any waste and have chosen shipping materials that can be recycled or will break down. As an added bonus the case can be converted into a jewelry box.
Styles can be purchased HERE.